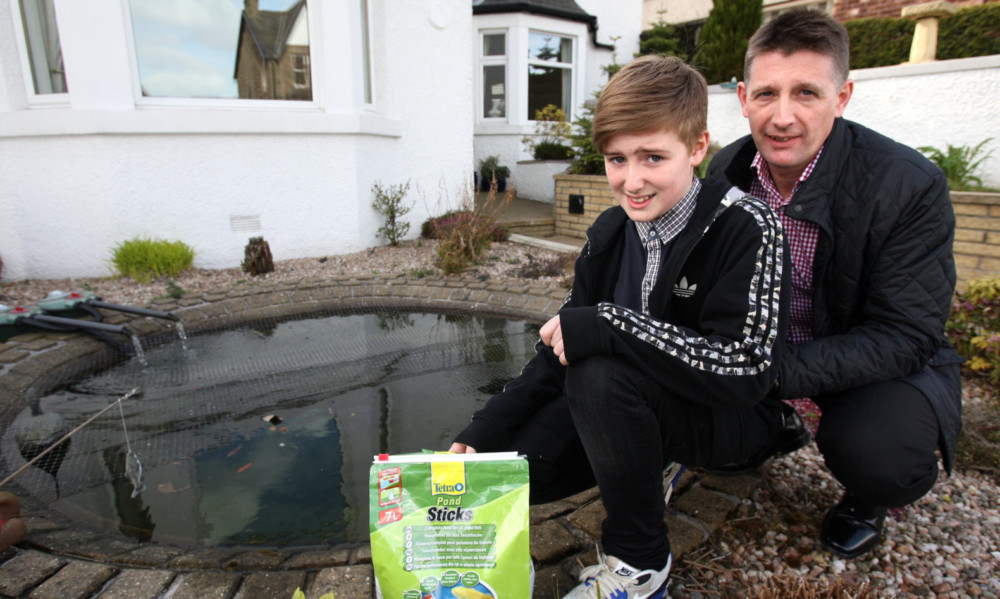 An otter which has been spotted on the prowl in the Craigie area of Dundee has been blamed for the slaughter of 16 prized koi carp.
A gutted Colin Low discovered the remains of some of his pet fish on his garden path last week. Just days later the remaining fish were poached from the pond and killed.
Mr Low is now convinced an otter is to blame for the loss of his carp, which were worth more than £1,000.
"I've had problems with herons in the past so I've a net over the pond," he said.
"This wasn't a heron though because they would have eaten the fish whole. Instead there were blood, guts and scales everywhere.
"Having looked online it's definitely an otter. The fish would be too big for a cat."
This is not the first time otters have filched fish in the area. In 2011 Muirhead couple Pam and Joe Leggeat caught an otter in the act of pilfering their treasured fish collection.
For weeks they were puzzled at their dwindling stock until one night Mr Leggeat kept watch over their pond and caught the slippery mammal helping itself.
Mr Low is now convinced his fish have met a similar grisly end.
"Apparently, according to a friend there's been an otter spotted in the Craigie area at night," he said.
"I've had some of the fish for 16 years and some of them were over a foot long and worth £200 alone. I've kept them for years, cleaning them out and feeding them up.
"It's so disappointing for it to come to an end. Me and my son Jack (11) looked after them together. It was something to do in the garden."
The father and son are now not sure if they will replace their fish.
Mr Low said: "I'm so gutted about it but how do you protect your pond against an otter?"
Bradley Yule, conservation and education coordinator at Camperdown, said all of the wildlife centre's otters had been accounted for in their enclosure but said there were plenty of wild otters and mink in the area.
"It's not wholly uncommon for wild otters and wild mink to come into domestic gardens and eat people's fish," he said.