 The Foreign Secretary has responded to MPs' calls for more information about what Scottish independence could mean for foreign policy by insisting that the nationalists must set out their own case.
The Commons Foreign Affairs Committee yesterday criticised Whitehall for being too unresponsive to international calls for clarity about the potential implications of independence.
UK ministers frequently state they will not pre-negotiate the terms of independence and that they have not done any substantial contingency planning in the event of a Yes vote.
The UK Government's confident assertion that Scotland will vote No is creating a problem for foreign partners, who are looking for a more "proactive political and diplomatic management of the situation", the committee said.
William Hague said the UK Government is compiling a series of analytical papers to inform the debate but ultimately "it is for those advocating independence to set out a clear and well-evidenced case to people in Scotland".
The committee concluded that Scottish independence would "inevitably" damage the UK's international reputation. They called on the Foreign Office to take action before the referendum to limit the potential impact.
It added: "Thus far, it is not clear that the UK is doing this, partly because it has chosen to state, as a policy position, that it is confident Scots will vote to stay as part of the UK."
The Scottish Government has also been asked to provide more evidence for its assertions that Scotland will gain seamless membership of international organisations such the European Union and Nato without losing the UK's existing benefits.
Scotland could also face domestic and international pressure to keep nuclear weapons for a generation despite the SNP's commitment to disarm.
Committee chairman Richard Ottaway, Conservative MP for Croydon South, said: "No one is doubting that Scotland could be a fully-fledged member of the international community but there is a real and urgent need for more information about the risks and costs involved."
Deputy First Minister Nicola Sturgeon said: "We have continued to press the UK Government to engage in constructive discussions and sharing of information prior to the referendum so that voters are as informed as possible about what happens next."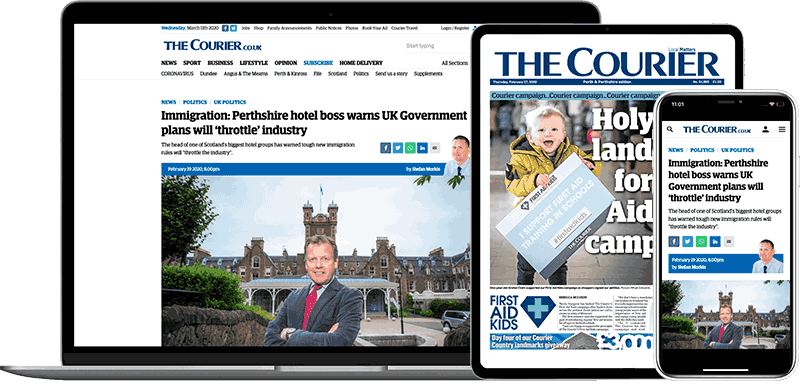 Help support quality local journalism … become a digital subscriber to The Courier
For as little as £5.99 a month you can access all of our content, including Premium articles.
Subscribe