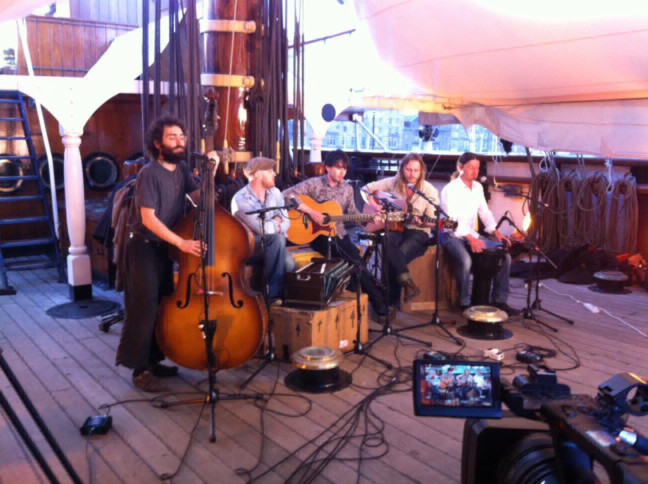 DUNDEE BAND Anderson McGinty Webster Ward & Fisher have had a major boost to their career after being chosen to perform one of Scotland's best-loved songs on a new TV advertising campaign, writes Alan Wilson, Rocktalk reporter.
Scottish ale Caledonia Best is breaking into TV advertising with its first campaign set to a new recording of Dougie MacLean's Caledonia.
The advert was shown for the first time on Saturday, with the 60-second video featuring the journey of a young Scottish man through his years of changing loves, looks and lifestyles, before eventually finding contentment.
Caledonia Best chose the Dundee band, believing their sound was a perfect reinterpretation of the song.
The big break came through their performance on the T-Break stage at this year's T in the Park, which is sponsored by founding partners Tennent's Lager.
Stevie Anderson from the band said: "It was really nice to be picked, there were a lot of great acts on the T Break stage who could have put their own twist on it.
"It was quite difficult to work out how to do it in 60 seconds, how to fit all five voices on it without it sounding like Band Aid.
"It was a good experience though."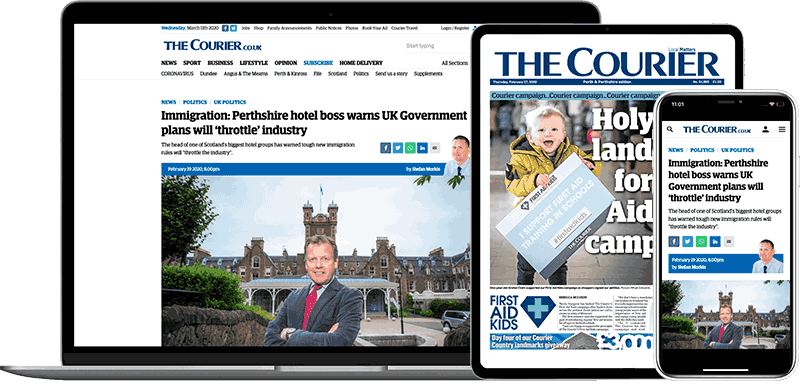 Help support quality local journalism … become a digital subscriber to The Courier
For as little as £5.99 a month you can access all of our content, including Premium articles.
Subscribe