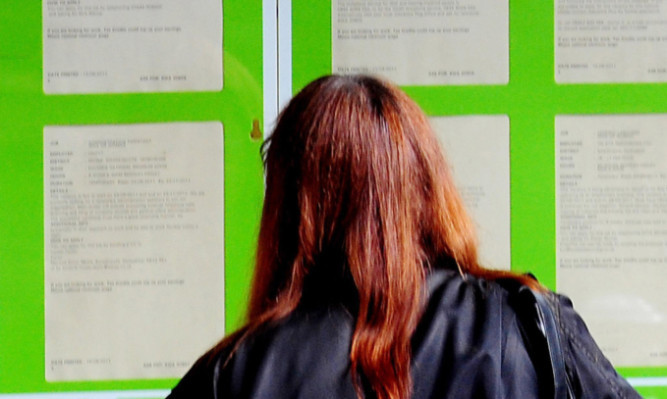 Unemployment levels across Tayside and Fife could be far higher than feared, according to new figures.
The latest figures from the Office of National Statistics (ONS) model-based estimates for local authorities show an unemployment rate for Dundee of just under 10%, compared with the 5.7% rate from the ONS' monthly count for Jobseekers Allowance claimants.
That means Dundee has the highest rate of unemployment in eastern Scotland.
The latest figures suggest unemployment in Angus and Fife is twice as high as previously calculated, while for Perth and Kinross the figure is three times the previous estimate.
Councillors across Tayside and Fife have reacted to the figures by calling on the Government to boost capital investment and job creation in the region in a bid to avert further unemployment gloom in 2013.
For more, see Wednesday's Courier or try our new digital edition.