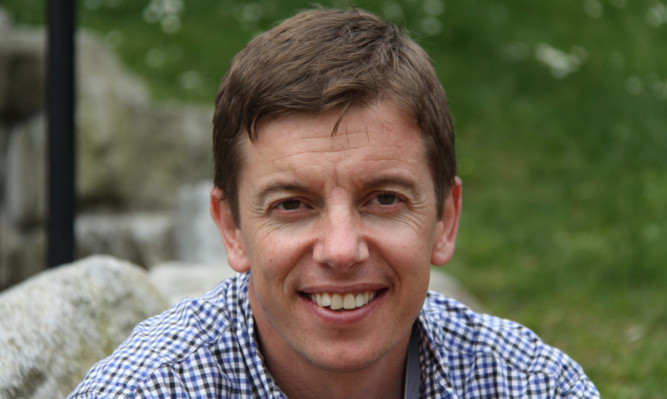 A US-based entrepreneur from Dundee has come up with a social networking website that translates posts into the local language.
Former Harris Academy pupil, Jason Gowans, hopes Harnu will help people get a global perspective on international events by connecting them across continents.
Now living in Seattle with his Polish wife and two young children, the 39-year-old gave up his high-flying job with a technology company to launch the site.
He said: "The idea is deceptively simple. In a world where existing social networks such as Facebook have basically walled us off from new perspectives, I believe that if you really want to know about somewhere else in the world, the best source is to talk with a local.
"With two billion internet users currently, and a further two billion coming online shortly from developing nations, there's a massive opportunity to be at the hub of a new digital age of discovery by creating a whole new set of connections.
"Only this time, instead of those connections being friends and family, it's between youth in Dundee and Gaza, between mothers in Carnoustie and Cairo, or between professionals in Seoul and St Andrews.
"Doing so will create an unprecedented opportunity to learn about other cultures and will accelerate some much needed empathy for each other."
The website has a map-based interface for navigation, auto-translated messaging that enables people to chat with each other in real-time, even if they don't share a common language, and a set of apps that provide context for those conversations, such as music and news.
Since launching this summer, people from more than 100 countries have signed up to the free service, but the challenge for Mr Gowans will be generating a profit.
The former University of Abertay student said: "As with most early stage internet companies, our priority is growing the community and improving the service.
"We'll turn our attention to revenue in the future."
However, he'll have to move fast, because social networking's big players are already looking at multilingual communication options.
Facebook has launched a new system to allow business users to display their page in local languages and Twitter is recruiting volunteer translators.
pswindon@thecourier.co.uk