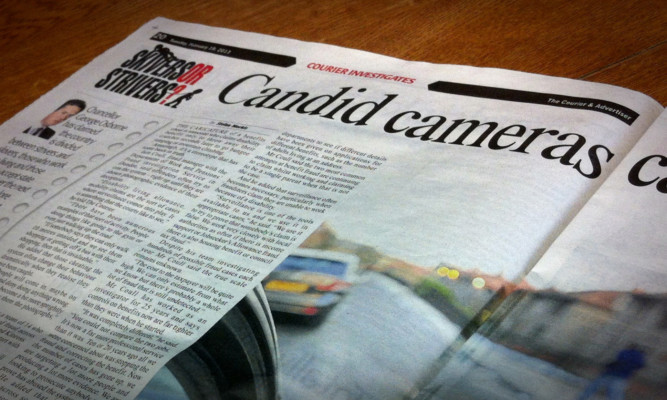 Only one in six benefits cheats in Scotland is convicted in court for his or her crimes.
Although the number of people being prosecuted for benefit fraud in Scotland has rocketed since the economic downturn began five years ago, most cheats still do not face criminal charges.
Investigations carried out by the Department of Work and Pensions' Fraud Investigation Service (FIS) confirmed 4,395 cases of fraud in 2011/12 but only 1,520 of these were referred to the procurator fiscal.
Only 692 of those were convicted, meaning just one in six Scots guilty of defrauding the system ends up convicted by the courts.
It is estimated that, across the UK, £1.2 billion was overpaid in 2011/12 due to benefit fraud, while the total fraud and error bill is estimated to stand at £3.4bn. In Scotland, total benefit fraud in 2011/12 was £28,286,800, up from £21,208,814 the previous year.
The 692 convictions secured in Scottish courts was up 24% from the previous year.
Dundee-based FIS manager Iain Coull said: "The overall cost to the taxpayer will be quite high. We can only estimate from what we do know but there's probably a whole lot of fraud that is still undetected."
The DWP employs 6,000 investigators across the country and tougher penalties have been introduced to clamp down on benefit fraud, including fines of up to £2,000 and the suspension of benefits. Also, anyone who cheats the system must pay back what they stole, even if they are jailed for the offence.
Investigators in Fife closed 1,021 cases of benefit fraud in 2011/12, while their counterparts in Tayside closed 984 investigations.
Of these, 116 people in Fife were referred to the procurator fiscal and 98 people in Dundee, Angus and Perth and Kinross.
Matthew Sinclair, chief executive of the TaxPayers' Alliance, said: "With so few people facing the consequences for ripping off taxpayers, it undermines any deterrent against benefit fraud."
A DWP spokeswoman said: "We are fighting the battle against fraud and making advances but fraud in the benefits system remains a huge problem."The Courier investigatesTuesday sees the start of a three-day Courier investigation of the benefits system.On Wednesday:The coalition governmentbelieves capping benefit riseswill help reduce the country'sdeficit. We ask whether thiscould actually make it harderfor towns and cities acrossTayside and Fife to recovereconomically.On Thursday:Many people claimingunemployment benefit areviewed as lazy and branded asscroungers. We explore whatit's really like to survive onJobseeker's Allowance.
See the paper for more, or try our new digital edition.