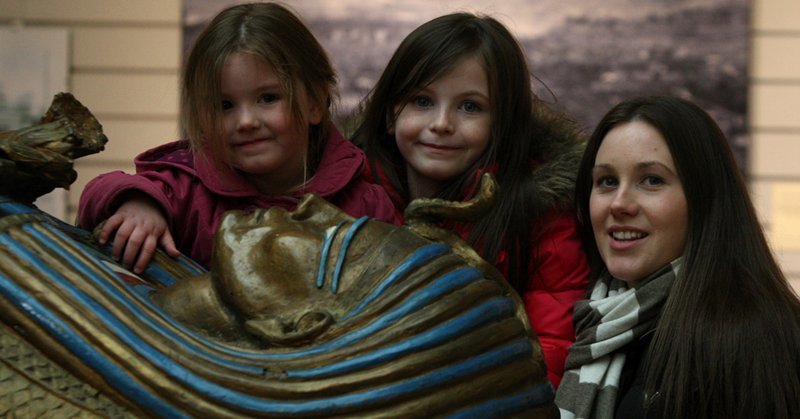 Weekend visitors to Perth Museum and Art Gallery had the chance to enjoy a glimpse of its Egyptian mummy.
On Saturday they queued to be taken downstairs in small groups to the museum's storage area, where the fragile 3000-year-old mummy is kept in climate-controlled conditions to preserve her condition as much as possible.
Believed to be either an Egyptian princess or priestess, the mummy has been a feature of the museum's collections since her arrival in 1935 from Alloa Museum.
Perth Museum also has in its collections a modern fibreglass replica of a sarcophagus, made as a film prop for the 1959 Hammer Horror film The Mummy which starred Christopher Lee which was on display in the museum through the day.