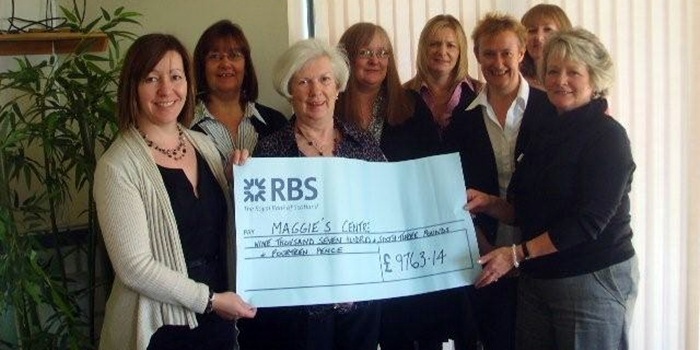 Carnoustie businesswoman Dorothy Laing and her staff at D. J. Laing builders have raised nearly £10,000 for Maggie's Cancer Caring Centre in Dundee through a series of events.
They organised a ladies' night, a ceilidh and cake and candy sales among other activities.
Dorothy wants to spread the word about the support available at the centre within the grounds of Ninewells Hospital, which is provided entirely by donations.
"The Maggie's Centre in Dundee is a beautiful, warm, friendly place offering a haven of hope for all who walk through its doors," she said.