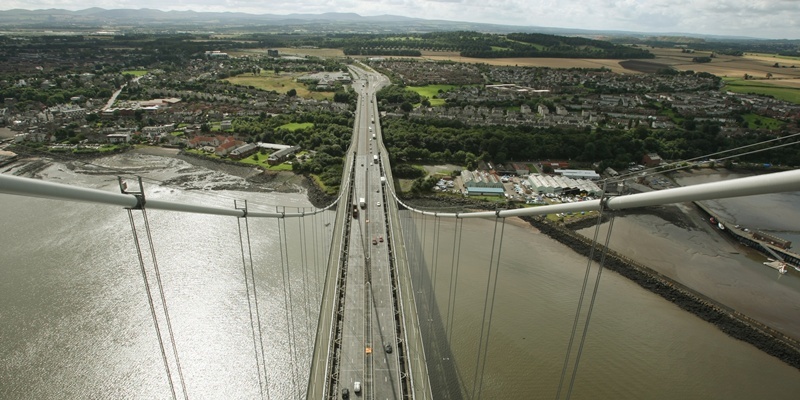 A once-in-a-lifetime chance to climb to the top of the Forth Road Bridge's main towers is up for grabs.
A limited number of tower trips will be auctioned on eBay over the next few weeks, with every penny raised going to charity.
Proceeds from the first auction will go to the Mary Leishman Foundation, set up by Dunfermline Athletic's director of football Jim Leishman in memory of his late wife.
The prize, organised by the Forth Estuary Transport Authority (FETA), includes places for two people on an extended tour of the structure, including points of interest along the deck and a visit to one of the main cable anchorage chambers.
However, the highlight of the day will be the ascent to the top of the main tower.
Trips must be taken during the Forth Road Bridge Open Week from June 13-16.
The auction comes after all 624 places on tours of the bridge's lower levels were snapped up within a week of being advertised.
FETA convener Phil Wheeler said, "This is a really unique opportunity for a lucky few individuals to experience the thrill of climbing out of the hatch at the top of the Forth Road Bridge's main tower. I can vouch for the fact that it's the best view in Scotland."
To take part, click here to lodge your bid on eBay.