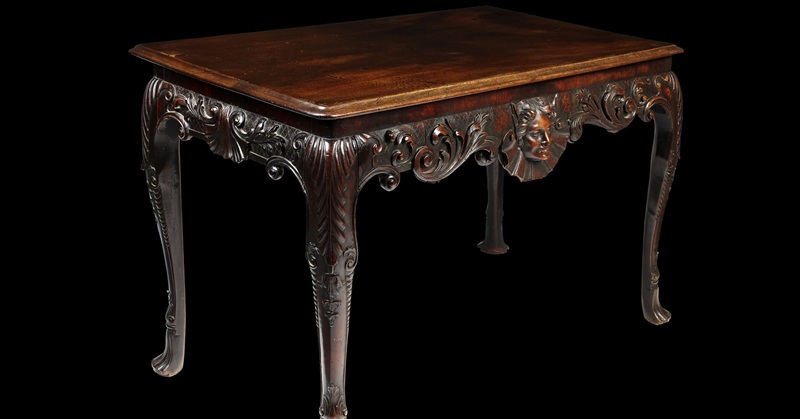 An Irish table from Kinnaird Estate in Perthshire made £185,000 or £232,250 with auction premium a record price for an Irish table.
The mahogany table dates from 1750 and was brought to Kinnaird by Lady Jean Ward, the wife of Sir John Ward, second son of William Ward, Viscount Ednam and 1st Earl of Dudley.
Lady Jean Ward was the daughter of Whitelaw Reid, the American ambassador to the Court of St James's from 1905-1912.
Lee Young, specialist at Lyon & Turnbull, said the table had been bought by an anonymous buyer but added that it will be going overseas.
Other items from Kinnaird sold at Lyon & Turnbull included a painting which fetched £64,000.
The 1767 work by Dominic Serres was thought to be of the British fleet off Portsmouth.
But Elena Ratcheva, head of paintings research, found it is a lost work and one of 12 by the artist depicting the campaign to win Havana during the seven years war in 1762.