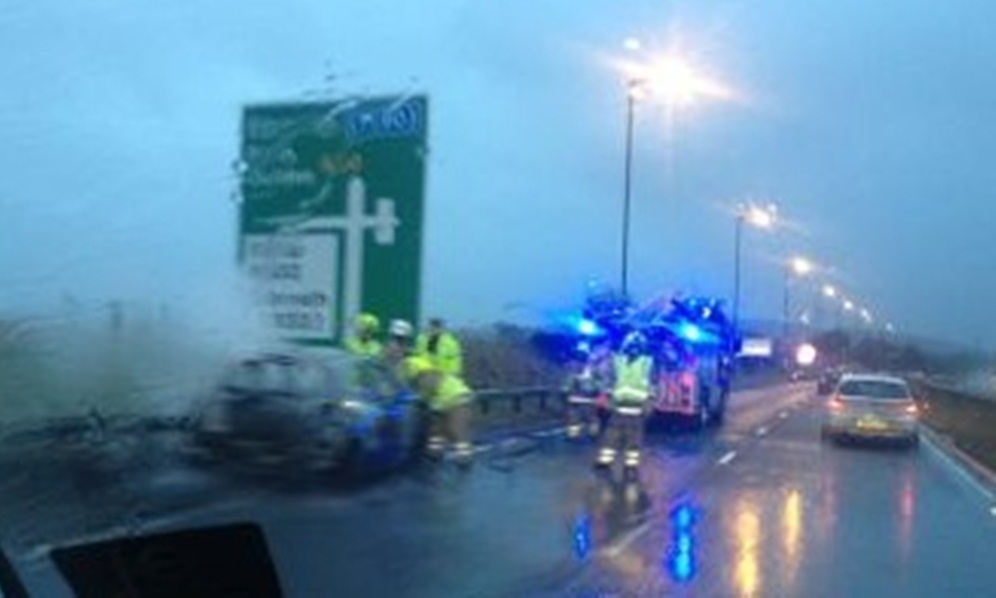 Police and fire services responded after a car caught fire on the A90 near Forfar.
Firefighters were called out to the southbound dual carriageway following reports of a fire just before 3pm.
Two officers wearing breathing apparatus used two hose reels to extinguish the blaze, and returned to the Forfar station by 3.30pm.