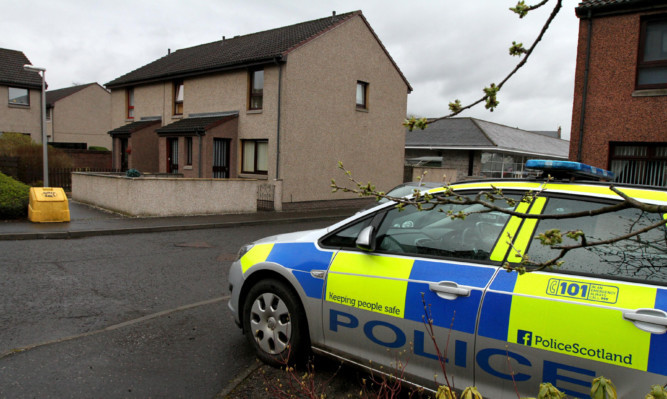 There were no suspicious circumstances over the death of a man in Forfar this week, police have confirmed.
The 34-year-old was found at a house in Don Street on Tuesday.
Police Scotland have not named the man, who lived in nearby Steadfast Lane.
As in the case of all sudden deaths, a report will be submitted to the Procurator Fiscal.
Officers were called to both addresses at around 2pm on Tuesday, and remained on scene for the rest of the day and Wednesday.
Residents registered their shock at seeing police out in force at both houses.
Diana May, 61, said there was police activity outside her house and a neighbouring home for the majority of the day.
Mrs May, who lives on Don Street, said that it was shocking to hear of someone dying in the property next to her.
A spokeswoman for Tayside Division said: "There are no suspicious circumstances in connection with the sudden death of a 34-year-old man at an address in Don Street, Forfar on Tuesday, April 12.
"A report will be submitted to the Procurator Fiscal."