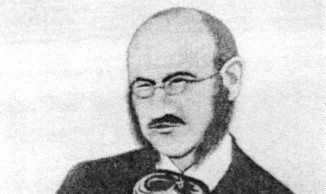 He gave Japan its national anthem and its first brass band, playing a key part in the country's modernisation.
But for more than 130 years, John William Fenton's role in the country's nascent democracy has gone unrecognised in Scotland.
And a tribute to his memory has been proposed for the Angus town in which he spent almost a decade of his later life.
Irish-born John Fenton arrived in Japan in 1868 as the 40-year-old bandmaster of the 10th Regiment of Foot 1st Battalion.
The shogun system had just been replaced with a constitutional monarchy, and Fenton's regiment was deployed in Yokohama to protect a small foreign community from recalcitrant samurai.
https://youtube.com/watch?v=cMBbkjMM8p8Discovering
none existed, Fenton stressed the importance of a national anthem and proposed to compose the music if someone provided words. The first Kimigayo, or Imperial Reign, was performed before the emperor in 1870.And his version is played annually at Yokohama's Myoukoji Shrine in his honour.
Known to be a resident of San Francisco in 1877, four years later he had moved to 18 George Street in Montrose along with his Philadelphia-born wife, Jessie Pilkington, and their two children.
Alex Johnstone, who founded the Cross Party Group on Japan in the Scottish Parliament, said: "John Fenton remains highly celebrated in Japan, where he is considered to be the Father of Japanese band music. I think it would be a welcome gesture if his achievements were better acknowledged in the town he called home for a time."