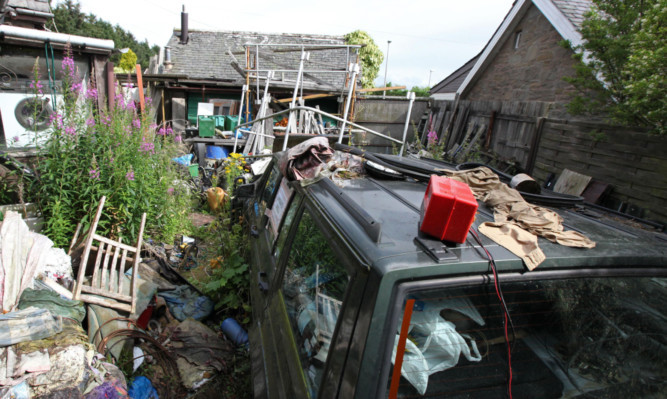 An Angus home which has been the subject of years of enforcement action has been sold at auction.
The home at Broomwell Gardens in Monikie was sold for an undisclosed sum by Future Property Auctions in Edinburgh.
The property was due to be sold at a previous auction but was withdrawn before the auction sale.
Enforcement action started in 2005 when councillors were horrified to see images of a boat, car parts, tyres, timber, metal and other items littering the property.
More than 20 skiploads of material were cleared from the garden in 2007 after it was described as looking like a scene from Steptoe and Son by one councillor.
Further enforcement action was taken in 2009.
Angus Council now hopes to see some of the £32,000 cost of the direct action returned to them by the trustee.
The property was the home of Alexander and Moira Ewart, who in 2005 each received 18-month jail sentences after being convicted of a fraud involving £50,000 from the estate of an elderly relative.