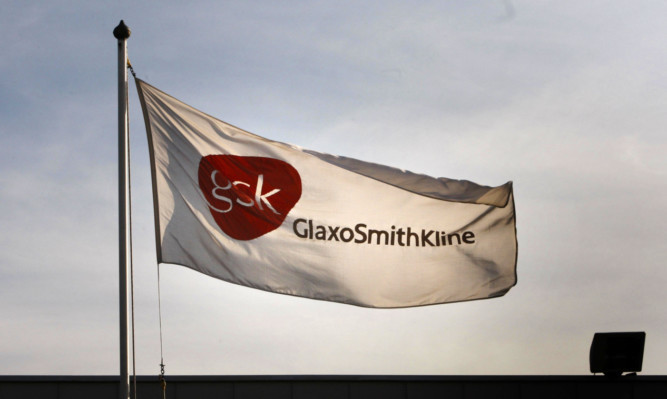 Pharmaceutical giant GlaxoSmithKline is set to take a major planning step towards a £25 million investment in its Montrose plant.
Angus planning officials are recommending approval of a scheme which will go before councillors on Tuesday for a new state-of-the-art manufacturing base which will bring 25 jobs to the Cobden Street operation where around 100 people are employed.
The Active Pharmaceutical Ingredients plant will provide "new chemical entities" for the company's worldwide production operations in a round-the-clock operation.
Announced almost a year ago by a senior company executive, the API project was welcomed locally as a vote of confidence in the long established Angus plant and its workforce.
Councillor David May said he hopes a planning green light will signal an early start on the development and the additional boost it will bring to the area.
"This will be good news for Montrose and Angus as a whole," he said.
"The announcement of this investment reinforced the view that GSK has in the workforce at the Montrose plans and I look forward to this being given planning approval and being progressed by the company as soon as possible."
The plan going before the development standards committee details a three-storey production plant on a footprint of around 900 square metres.
It is to be located to the south of the GSK complex and the applicants say it will have the capacity to produce some 1,500kg of active pharmaceutical ingredients annually.
No objections were submitted in respect of the plan, which was also the subject of a pre-application notice lodged with the authority in May.
The company's environmental statement attached to the bid has indicated there will be no significant traffic or air quality impacts as a result of the development.
Among the statutory consultees, Scottish Natural Heritage offered no objection and said it was unlikely there would be any significant effect on Montrose Basin, which has Special Protection and Site of Special Scientific Interest (SSSI) status.
The report going before councillors confirms SNH has carried out a habitat regulations appraisal and the agency has noted controls proposed to prevent any contaminated water entering the adjacent river South Esk.
"SNH considers there are sufficient controls in place to be confident that there will be no significant effect on the natural heritage designations close to the site," the report continues.
Angus officials say the planned facility will reuse a brownfield site and provide economic growth.