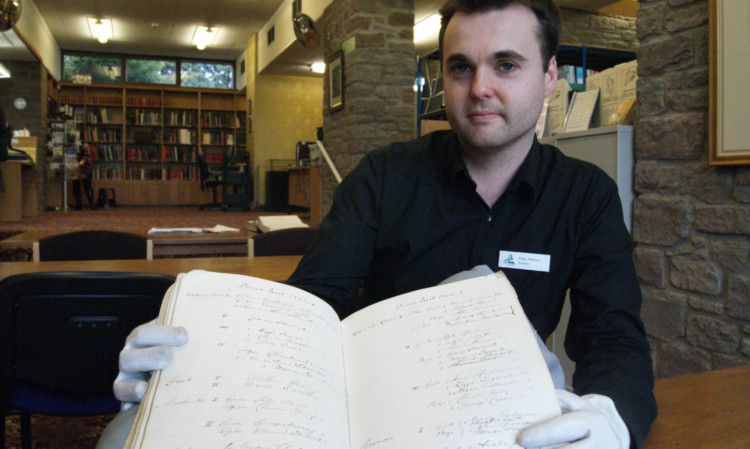 A book containing details of pupils from Arbroath High School in the 1870s has been discovered.
The 140-year-old book was found during a clear-out at the Arbroath campus of D&A College.
The Keptie Street building housed Arbroath High School at a point in its past and the book was discovered by PA to the board of management, Heather Grant.
She said: "I was amazed when I came across it at the back of a cupboard.
"It's a very neat, orderly record of pupils' grades, timetables and the prize winners from 1871 to 1874 and it's remarkably well preserved."
Heather contacted Angus Archives, who store a sizable collection of the historical records from the county. Archivist Craig Pearson was delighted with this latest find.
"I've never seen a record quite like this before," he said.
"I think it's quite unique and I believe it dates from just before the 1872 Education Act, which made recording admissions a legal necessity."