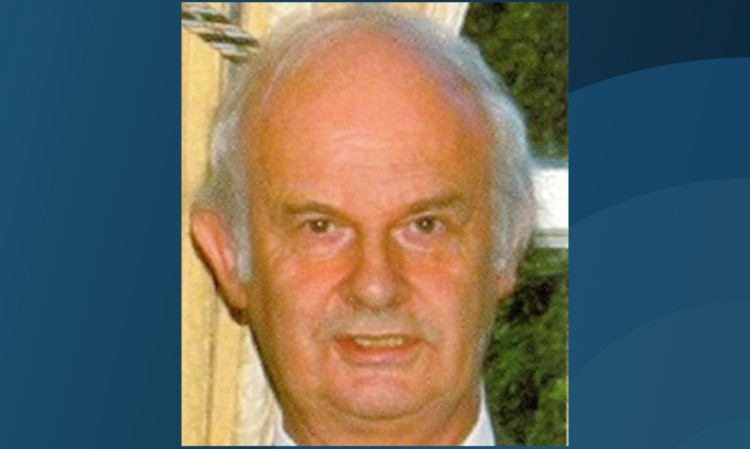 Former DC Thomson journalist, Angus cricketer and raconteur David Torrie has died suddenly but peacefully at home. He was 73.
David Lindsay Torrie was born in Forfar in 1941 and attended the East Primary School, then Webster's High in Kirriemuir when his family moved there.
In 1961 Mr Torrie started work with DC Thomson & Co Ltd as a junior sub-editor in the juvenile publications department and rose through the company to become editor of The Dandy.
He was editor of the company's staff magazine, The Argus, for 15 years, and covered Scottish league football matches for The Sunday Post at weekends.
Mr Torrie retired in 2006 after 45 years' service with the company, which further included editorships with the Beezer, Classics from the Comics and the Funsize Beano Series.
He played cricket for Kirriemuir for 40 years and shared in the great successes of the club, which won the old Second Division in 1971 and 1972 and finished runners-up in 1973.
They also won the Two Counties Cup in 1972, 1973 and 1977, and reached the final in 1971 and 1988.
In 1979 and again in 1985, he claimed the 2nd Division leading bowler prize, and in 1975 won the TWL Bell prize for the fastest century of the year.
He was elected to the management committee of the Strathmore and Perthshire Cricket Union in 1969 and was a member for 45 years.
He held the office of vice-president in 1980 and 1981, president in 1982 and 1983, and returned to being a committee member until he was appointed an honorary president in 1988.
A minute's silence will take place before all union matches this weekend as a mark of respect.
Mr Torrie's other interests included curling and collecting stamps and postcards.
He was also widely known as a naturally droll and humorous speaker.
He was also a past president of Arbroath Philatelic Society, Tayside Postcard Club and Kirriemuir Curling Club.
Before he moved to Marywell, outside Arbroath, Mr Torrie was chairman of Kirriemuir Round Table and 41 Club.
In his spare time he played the piano accordion and was a member of the group that won the Bothy Nichts programme competition on Grampian TV in 1968.
Mr Torrie was inducted as a member of the Arbroath Guildry in November last year.
He is survived by his brothers Stewart and Graeme, sister Hazel and a large extended family.
A funeral service will be held at George Stewart Funeral Directors' Chapel of Rest on Millgate Loan, Arbroath, on Tuesday May 27 at 11am, thereafter to the Eastern Cemetery.
Family flowers only and donations to cancer research in lieu can be made at the chapel door.