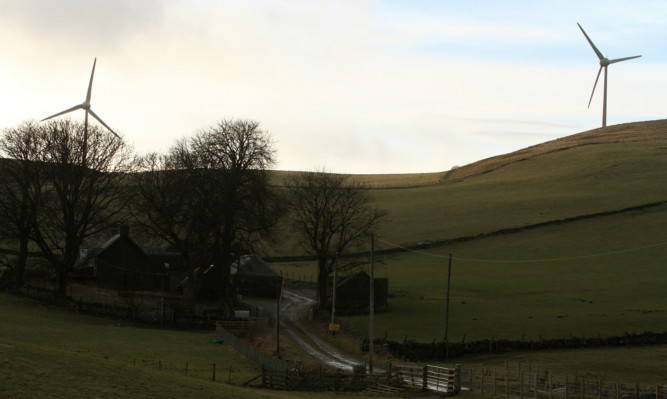 Angus planners are on the brink of instigating enforcement action against the operators of the district's largest windfarm.
The patience of council chiefs is running out over a demand for a noise monitoring report for the eight-turbine Ark Hill windfarm, near Glamis, where the 266-foot structures have been operational since spring of 2012.
A deadline of Friday was set for operators Green Cat Renewables to give an update on the noise monitoring report previously requested by the authority last November.
Residents in the area around the Strathmore site have complained about turbine noise since the windfarm became operational and they said the company was "giving Angus Council the run around".
Following crunch council discussions within the past week, concerned residents were told that the close of business on Friday was set as the deadline for the operators to give a firm indication of when they plan to submit the monitoring report, or face enforcement action.
The ultimate sanction available to the council is to shut down the windfarm.
One resident said: "These problems have gone on since the turbines went up and they affect our lives, our pets and livestock in the fields around Ark Hill.
"There are so many things which can make a difference to the noise from the turbines, and quite often it is when there is little or no wind.
"People in the area suffering health problems are starting to link them to the windfarm and yet all this time we are still waiting on this noise report.
"The council are not at fault here, they have asked Green Cat for the report and it has not been produced they are being given the run around.
"No-one can say that there's not a problem here and it needs sorted."
A council spokesperson said: "Angus Council understands that the wind turbine operator has completed noise monitoring and data gathering at the site and is in the process of preparing a finalised report.
"We have requested a clear timescale for the submission of that report and hope to have clarity on the matter shortly."
Green Cat Renewables were contacted but made no comment.