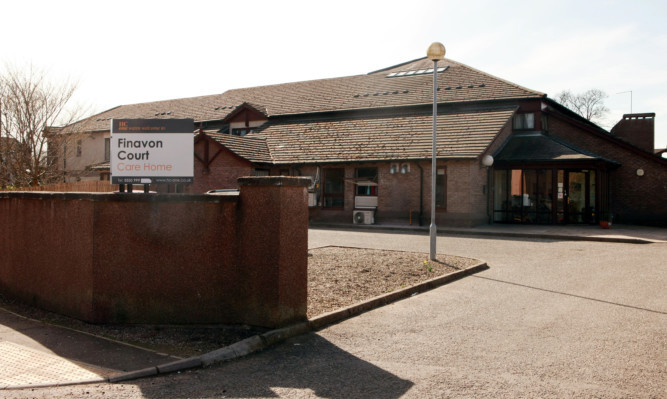 An Angus care home worker involved in "a pattern of physical and emotional abuse" towards residents has been struck off.
Marion Ballie was found to have "misused her power" over a 99-year-old woman and a man with dementia at Finavon Court in Forfar between April and September last year.
The Scottish Social Services Council found Ms Ballie committed misconduct after colleagues at the home raised concerns over her physical handling of the man, who is aged over 80.
They also found she hit and grabbed the 99-year-old resident and refused a cup of tea to another.
Ms Ballie previously admitted the facts and misconduct and consented to the removal order's imposition on November 13, and is now no longer eligible to work in the social care sector.
Following an investigation, a panel found the allegations to be "extremely serious".
The panel said at a hearing in Edinburgh: "The registrant demonstrated a disregard for her responsibility to protect service users' wellbeing and to ensure they are looked after.
"She breached their trust and confidence, misused her power, abused her position and placed service users at risk of physical and emotional harm.
"This behaviour also took place in the service users' home, being Finavon Court, where they are entitled to feel safe and protected."
The panel said Baillie had a "previous good employment history" and fully cooperated with the investigation.
However, the charges were so serious that a suspension or conditions "would not adequately protect members of the public or the public interest".
A spokesman for the home's operators HC-One said the former employee's conduct reflected "a wholly unacceptable breach of trust".
She added: "The health, safety and wellbeing of those we support are our top priorities, and we will always act to protect individuals in our care.
"We are pleased the SSSC have acted to strike her off the register.
"We want to commend staff at the home for raising concerns about Ms Ballie's conduct.
"This led to her suspension and subsequent dismissal.
"We also took prompt action to refer Ms Ballie to the SSSC so that her registration could be reviewed, which has now led to her being struck off."