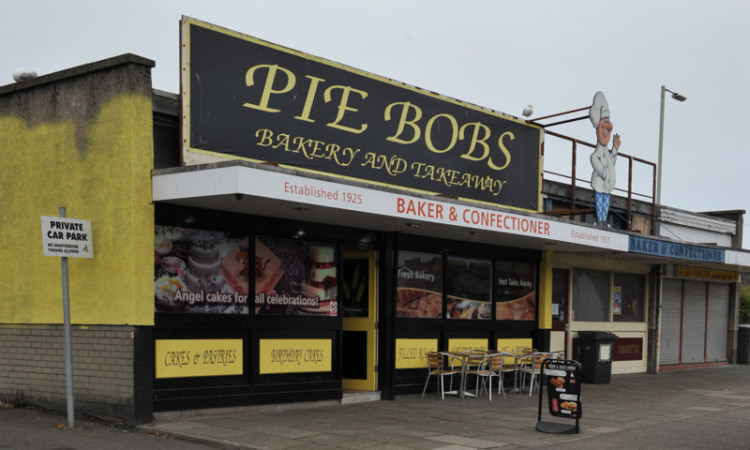 An Arbroath man pulled out his penis and performed a dance for bouncers at a late-night bakery.
Lee Mitchell, whose address was given as School House, appeared at the town's sheriff court on Tuesday after the incident on August 10.
The 21-year-old admitted standing at the window of Pie Bob's in Grant Road, pulling down his clothing to expose his genitalia, seizing his penis and shaking it about.
The court heard two door stewards and a number of customers using the popular premises had witnessed the bizarre dance at about 2.30am.
Depute fiscal Jill Drummond said Mitchell had been under the influence of alcohol at the time.
She added: "The accused approached a large window, pulled up the front of his T-shirt and started to dance around. He appeared to be trying to antagonise the two door stewards.
"He took out his genitalia from his underwear and continued to dance around at the window. At one stage he took his penis in his hand and shook it around."
The bouncers told Mitchell to cover up and, after a confrontation, he eventually complied. The episode was then reported to police officers who had arrived outside the bakery in a marked vehicle.
Ms Drummond said: "Officers were informed of the incident and told the accused was still near the locus."
After a short search the officers traced Mitchell behind some wheelie bins in the near vicinity. Defence agent Billy Rennie said his client had been out for dinner and had not expected to stay out drinking so long.
He added: "It appears there was some buffoonery on his part. He lifted his top to expose his midriff and stomach and was trying to make some kind of joke.
"There was no sexual element to it and there were no minors in the area at the time. He is highly embarrassed by this more than anything else."
Mr Rennie told the court that Mitchell works in the offshore industry and earns about £1,100 a month.
Sheriff Peter Paterson fined Mitchell £400.