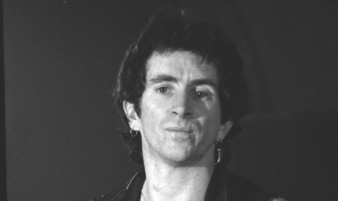 Hard rockers in Angus have been left disappointed with the news that a statue to rock icon Bon Scott has been delayed.
Kirriemuir's favourite musical son will be back in 2015 rather than Back in Black, after it was announced a tribute to him will not be unveiled at a music festival this year.
The statue was due to be revealed at Bonfest, the town's yearly tribute to AC/DC's 40-year career, which draws thousands of people from around the world.
But Graham Galloway of organisers DD8 Music said major Angus Council plans to redevelop the statue's surroundings will knock the project back by some time.
He said: "We have made the decision to push the unveiling of the statue back to next year's Bonfest, which will take place in May 2015.
"Artist John McKenna has now started work on the statue after a public vote confirmed the final design will include bagpipes over Bon's shoulder.
"We had hoped to be ready for this year's Bonfest in August (15-17), but as the statue is now part of the major renovations to Kirriemuir's town centre the final installation date has been somewhat taken out of our hands."
Plans are in the offing for redevelopment of Kirriemuir Square, with proposals for its "21st Century" facelift still at the late design stage.
Despite the delay, Mr Galloway promised this year's festival will still provide fans with their AC/DC fix.
"We know this will be disappointing to all of you, but we still have an incredible three days of music planned for this year's festival," he said.
"It also means that the statue will be unveiled in the year that marks the 35th anniversary of Bon's death, and we can honour his memory in style."
The three-day festival is one of the biggest events in the Angus calendar, and remains one of the mainstays for fans of AC/DC in Europe and abroad.
Fundraising for the statue is still ongoing and anyone wishing to make a donation can do so at www.dd8music.com.