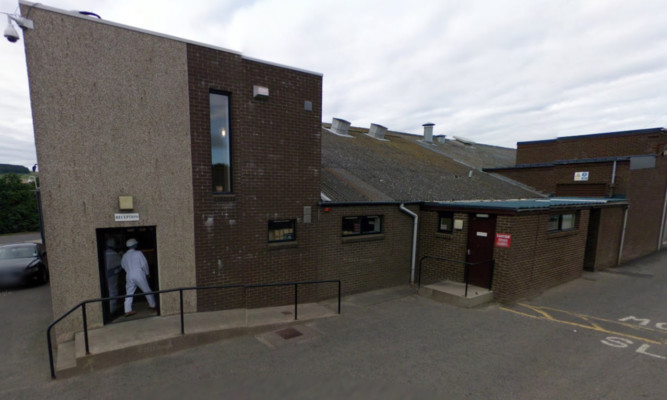 A food processing plant which employs more than 100 people in Angus is set to close.
Employees at the One Stop Halal factory in Woodside Road, Letham were advised of the development on Wednesday.
The required 45-day consultation period before dismissals can be made has started.
The chicken plant was acquired by the 2 Sisters Food Group from Mitchells of Letham in 2007. It was then sold to One Stop Halal in September 2013.
Although separate companies, the owner of 2 Sisters, Ranjit Singh Boparan, also has a stake in One Stop Halal.
Local politicians Angus South MSP Graeme Dey and Angus MP Mike Weir, who have spoken with senior management at the Letham plant, are hopeful the majority of workers can find new jobs at the 2 Sisters factory in Coupar Angus, which is currently expanding by 90 jobs.
Mr Dey said: "Clearly the closure decision is a significant blow to the village and the local economy.
"Discussions Mike and I have had today with senior management indicate that somewhere around 90 of the 109 poultry operative staff involved will have the opportunity to move to the 2 Sisters plant in Coupar Angus, which is obviously welcome.
"Similarly we're told that the One Stop Halal contracts with Scottish farmers will be taken over by 2 Sisters at Coupar Angus and that too is good news.
"This mitigates the scale of impact of the decision both in employment and dependent agricultural business terms.
"But we cannot escape the fact that this is a blow both to Letham and the wider Angus economy."
It is understood some of the work is moving to Suffolk, where One Stop Halal opened a 200,000 sq ft facility in June.
Mr Weir added: "I was somewhat surprised at the news since I met with the managing director only a few months ago and was given to understand that the plant's future was secure.
"The closure is a blow to the local economy but if, as we are being told, most of the jobs will be transferred to Coupar Angus and the existing contracts honoured it is not as bad as might have been.
"Nevertheless this is a worrying sign of a contraction in the market for our agricultural produce and could have long-term implications for local producers."
For more on this story, see Friday's Courier.