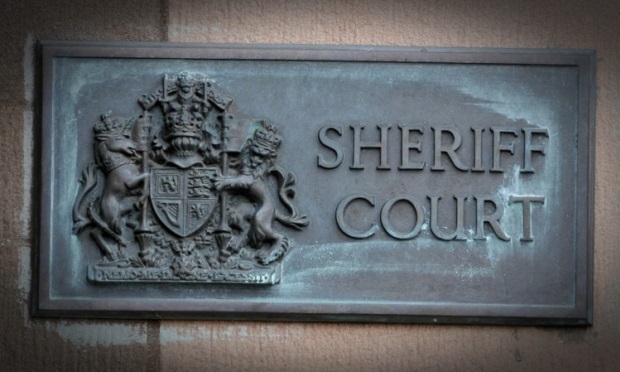 A pensioner has been convicted of indecent assault at an Angus bus station despite a six-month battle to retract a lost-in-translation guilty plea.
Loi Yau Li repeatedly stroked a woman's bottom in Arbroath's Catherine Street station on September 14 2014.
He admitted the assault in March last year but it emerged the 66-year-old's interpreter in the dock spoke a different Chinese language.
A legal application to withdraw his plea has been rejected by a sheriff.
Forfar Sheriff Court heard Li, of High Street, Arbroath, spoke the Sino-Tibetan language Hakka and had been given an interpreter who spoke the more mainstream Cantonese dialect.
However, Sheriff Pino Di Emidio heard the opinion of another interpreter that the Cantonese for "guilty" and "not guilty" were sufficiently different that Li could not have misunderstood his plea.
Solicitor Sarah Russo said the man had been in the UK for 45 years, worked in restaurant kitchens across Tayside in that time, and has little English.
While he was "uneasy" that Li understood everything that was said before his plea, the sheriff was sufficiently satisfied he was aware what he was doing.
Sheriff Di Emidio said: "The interpreter was translating to and from Cantonese.
"It became clear at an early stage of the examination in chief, that his first language is actually Hakka, although he was educated in Cantonese.
"The accused claimed he had not understood some of what had been said prior to the adjournment.
"He also said the interpreter's use of Cantonese was more formal than his own.
"The words for guilty and not guilty in Cantonese are different from one another and could not easily be confused.
"The parties agreed it was not based on defective representation.
"I have concluded that despite some misgivings, the accused has failed to discharge the onus on him.
"No adequate explanation has been given by the accused as to why he confirmed the plea, and the application fails."
Depute fiscal Jill Drummond said it was deemed there was a sexual element to the offence.
The sheriff deferred sentence to February 11 and will consider placing Li on the sex offenders register on that date.