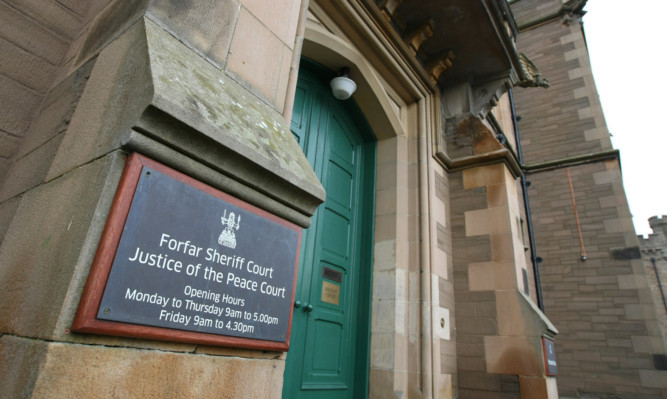 The gravity of a dangerous driving case was lightened after an Angus lawyer highlighted a charge sheet mistake which made his speeding client seem like a rival to Scotland's greatest Olympian.
Craig Whyte admitted an illegal dual carriageway overtaking manoeuvre at 95 miles per hour on the A90 near Brechin, but the offshore electrician was on a powerful 1,000cc BMW motorbike not a bicycle as the charge sheet against him initially suggested.
Offshore electrician Whyte was fined £800 and banned from the road for a year after admitting the offence before Sheriff Pino Di Emidio, an offence which the accused's lawyer said he apologised for, but was not one that would have rivalled six-time Olympic gold medal cyclist Sir Chris Hoy.
Depute fiscal Joanne Smith told the court how police in an unmarked car had seen 31-year-old Whyte, of Market Street, Montrose, travelling behind a van in the outside lane of the southbound dual carriageway near Brechin on September 19.
After the van overtook another vehicle, but before it could pull properly back into the inside lane, Whyte accelerated past and drove off at 90 to 95mph. Police lost sight of him but later went to his home where he admitted being the rider at the time.
Whyte admitted a charge of dangerous driving but an original speed figure of 130mph was also removed in the agreed plea.
Defence solicitor Nick Markowski said his client had an unblemished driving record and had been on a BMW S1000RR at the time.
"He would apologise to the other drivers for his inconsiderate actions," said Mr Markowski. "It is a powerful bike and he has had it for about two-and-a-half years.
"It was a lovely sunny day and he had been driving home without incident. He caught up with the van and as soon as there was a gap he overtook.
"There was a fairly significant error in that he was initially charged with driving a bicycle I asked him if he was related to Sir Chris Hoy but that's not the case."
"I would suggest that this is at the lower end of this type of offending. There wasn't an accident and it appears to have been a moment of exuberance on Mr Whyte's part."
Sheriff Di Emidio said: "It is a serious charge on what is a major road in the area."