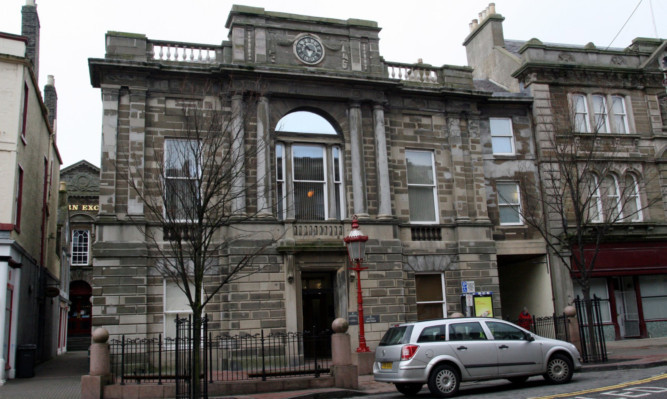 A conman who failed to appear for sentencing at Arbroath Sheriff Court five years ago was brought to justice.
Gary Feeney (44), of Moss Place, Newcastletown, in the Borders, admitted in January 2008 to a series of charges relating to fraudulent schemes involving audio equipment.
He was told to return to court the following month after social work reports had been prepared but never turned up prompting a warrant to be issued.
The court previously heard that Feeney moved from Friockheim to live in the Borders under a different name. He had finally been traced, after a considerable amount of police time, last year.
When he appeared at Arbroath Sheriff Court in February, Sheriff Peter Paterson deferred sentence for new social work report to be prepared.
Feeney's defence agent Nick Whelan said his client had been hospitalised with TB meningitis in 2008 but "accepts that he did not make himself available" to the courts.
Feeney previously admitted that, between June and December 2006, he placed adverts on an internet website called Sound on Sound under false names and induced others to pay money to him for items he failed to send. He obtained £2,570 this way.
He also admitted that, between November 15 and December 8 2006, he pretended to a member of staff at Digital Village in Romford that he was a representative of Angus College and ordered audio equipment worth £3,414 that he never paid for.
He further admitted that on January 4 2007 he pretended to the same DigitalVillage employee to work for Dundee College and ordered, but did not pay for, equipment valued at £1,494.
Some of the equipment was recovered during police raids in 2007, with unrecovered money and goods valued at £7,478.
Mr Whelan said: "Mr Feeney is a qualified musician. He found himself short of funds and started selling off equipment he had accumulated over the years.
"He foolishly had a second offer on a piece of equipment he was selling and took the money into his bank account. Matters escalated from there.
"It was relatively easy for him to obtain money for goods that he had no intention of supplying. It was not a complex fraud.
"The second and third charges (where he pretended to work for Dundee College and Angus College) were committed by writing a letter to an audio company."
Sheriff Peter Paterson sentenced Feeney to 150 hours of community service and made a compensation order that all funds be repaid within 12 months.