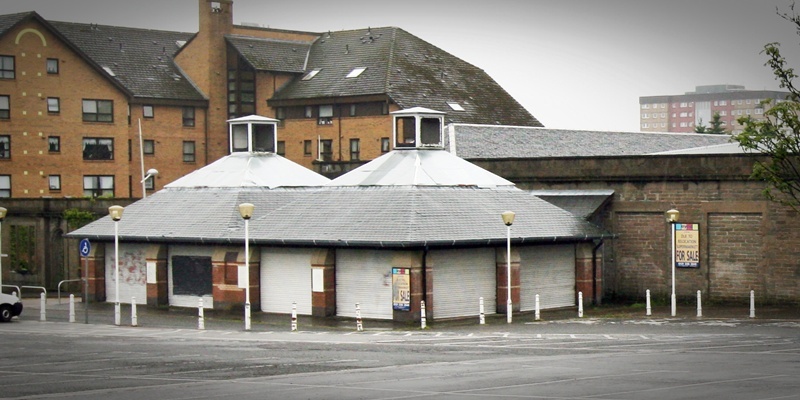 A Dundee pensioner who was attacked by a man who pressed a syringe against his neck has told of his fears that he could have been infected with AIDS.
Alan Flood (65) was speaking after it was revealed his attacker was twice granted bail and then went on to steal a children's charity bucket before robbing a bookmaker's shop, telling staff he had a bomb strapped to his waist.
Ashley Hutton (25), a prisoner at Perth Prison, pled guilty to the three charges at the High Court in Edinburgh before Lord Bannatyne. He admitted that on November 29 at Methven Street in Lochee he assaulted Mr Flood, c/o Tayside Police, grabbed him by the body, pulled him to the ground, threatened to stab him and presented a syringe at him, placed the syringe against his neck, all to his injury and robbed him of his wallet and £40.
He also admitted that, on December 2 at The Royal Bank of Scotland in High Street, Dundee, he stole a charity bucket and contents, while on bail, and on December 3 at Ladbrokes, Fintry Road, he assaulted Gary Cooper, c/o Tayside Police, threatened him with violence by handing him a note containing a threat to his life and revealed that he had strapped what looked like an explosive device, which he could detonate, and convinced Mr Cooper that his life and the lives of others were in danger, demanded money from him and robbed him of £220, while on bail.
The court heard that on November 29 Mr Flood was attacked by Hutton who, along with a woman, demanded money from him as he held what appeared to be a syringe to his throat.
Mr Flood was knocked to the ground and injured, although not seriously. Hutton was traced by police and appeared in court on Friday, December 2, and granted bail.
He immediately went on to offend again, stealing a children's charity bucket at the Royal Bank of Scotland in High Street, which had been placed there by Dundee Citizen of the Year, charity fundraising businessman Charlie Kean.
He was again granted bail and, the following day, Hutton went to Ladbroke's bookmakers in Fintry Road, where he handed over a note to assistant Gary Cooper telling him he had a bomb strapped to his body and telling him to hand over money.
Mr Cooper gave him £220 and he left, but was quickly traced by police.
It's understood the "explosive device" was not in fact a bomb and contained no explosives.
Talking to The Courier, Mr Flood relived his experience and revealed he has been living with the possibility he could have been infected with AIDS.
"I don't know because when I went to Ninewells and waited 45 minutes to be seen, they basically told me to go away because it had been more than three days since I was attacked," he said.
"I went to my GP and he asked whether I thought I had been stabbed with a syringe and I honestly don't know. There was blood but we were rolling about on the ground. I fought with him for about 10 minutes.
"I haven't had any tests though, so if I die of AIDS then my wife will be suing somebody.
"The police and the procurator fiscal have kept me updated with what's happened but this guy is obviously a nutter so it's a bit worrying. I don't know why he got bail."
Charlie Kean said: "This kind of person is despicable, to steal a children's charity box. I haven't seen it since and we don't know how much money was in it.
"It's the lowest of the low. He's taken the kids' cash and I don't know how much it could be a fiver or it could be five hundred pounds.
"These children are suffering from cancer and leukaemia and he's taken that money from them."
Hutton will be sentenced on March 22 at the High Court in Glasgow.