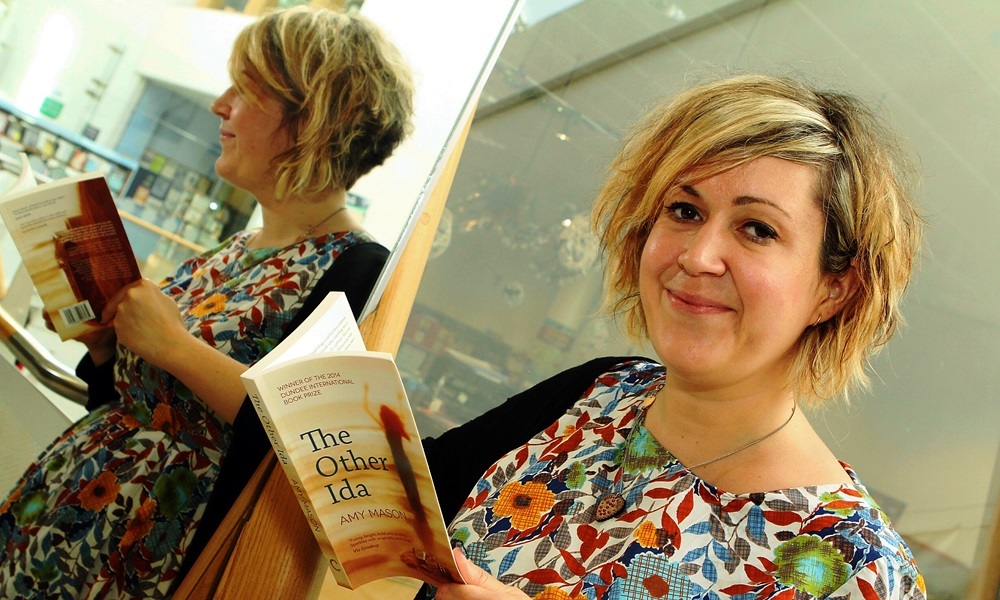 An Oxfordshire woman who says writing "changed my life" has won the Dundee International Book Prize 2014.
Amy Mason, who wins £10,000 and publication of her novel, The Other Ida, first discovered writing when she was 25.
"I first went to a writing class and it really changed my life," she said.
"It was such an encouraging thing to do and, even though it was a 10-week course, it was the first thing I'd completed for years and years."
The novel follows an angry and depressed twenty-something daughter of famous parents and Amy, 32, doubts she could have written it without the angst and depression of her twenties.A free ebook of all the shortlisted entries is available here"The book is about a troubled angry girl in her twenties and when I look at it now I think I was very much like her.
"But now she seems so far away from me, almost like a caricature. I can't believe it."
After her Dundee success Amy is now hoping to continue with her writing, which also recently included 'The Islanders', which won the 2013 Ideas Tap/Underbelly Edinburgh Fringe Fund.
The runner-up was Rachel Fenton, a writer and artist living in New Zealand.
For more on this story, see Friday's Courier or try our digital edition.