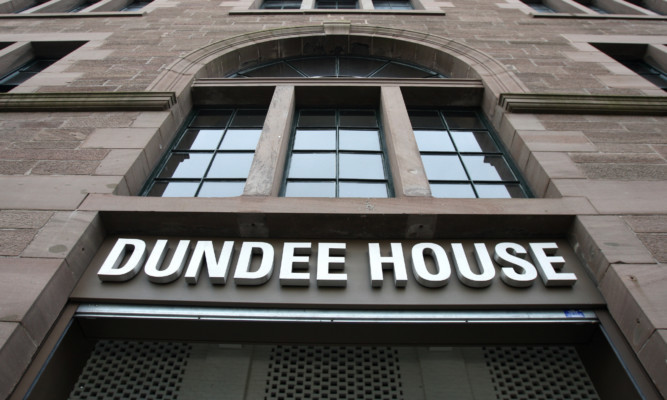 Queuing may be a time-honoured British tradition but Dundee City Council is spending almost £40,000 to ensure that residents don't have to be experts.
The money is being invested in a new computer system aimed at reducing waiting time at all the authority's main offices.
More than 165,000 visit Dundee House and the East and West Offices each year to access a range of council services and advice.
And the council believes the new queue management system is vital to control the volume of customers.
The changes were fast-tracked after concerns were raised about the efficiency of customer services in offices with residents visiting the council tax office among those to report significant delays and often lengthy visits.
Earlier this year, West End councillor Fraser MacPherson raised complaints made by constituents about the amount of time wasted.
He called for inefficiencies to be investigated as a matter of urgency and said he had been pleased with the swift response.
Mr MacPherson said: "It is vitally important, given the volume of people visiting not just Dundee House but also our east and west district housing offices, that we have an efficient and effective queue management system in place.
"It is not just about ensuring that people know where they are in the queue, it is about directing people to the right services and alerting management during busy times to ensure enough staff are covering counters.
"I have previously expressed the concerns of residents who were attempting to make council tax and benefit inquiries who complained that the old system was breaking down.
"The most important thing is to ensure that the Dundee public who are after all the council's customers receive a good service and do not spend an inordinate amount of time standing around in queues.
"Council officers said they were already looking at the issue and they have been as good as their word.
"I think the new system is excellent news."
In addition to making improvements, the new system will also enable details of residents' visits to be recorded.
The hope is that the information can be used to tailor and improve services even further in the future.
Council leader Ken Guild believes the new system will be a significant upgrade and should benefit everyone who attempts to access council service.
He said: "This investment is important as we attempt to ensure that people see the staff with the right skills in the shortest possible waiting time."