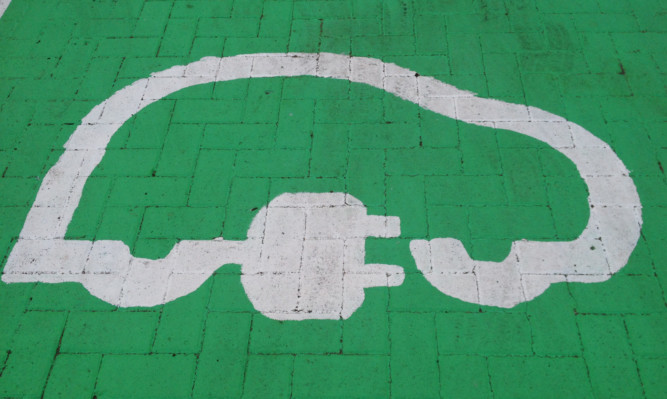 Drivers of electric cars in Dundee are to receive a boost from the city council.
Funding from a Transport Scotland grant will pay for two new 22kw fast chargers.
It is proposed to locate them at the Whitfield Life Services Centre and the West Housing Office.
The new stations will be fully available to the public.
The cost of the new charging infrastructure is £22,000 and will be funded by the grant.
The environment committee will be asked to approve the proposed spend next Monday.
Environment convener Craig Melville said: "This is another important step in our commitment to environmentally-friendly transport.
"These additional charging points will help us to keep up the momentum for electric cars in Dundee by making them even more accessible.
"An increase in the usage of electric vehicles helps combat poor air quality issues across the city, which is beneficial to everyone.
"Hopefully more people will now be encouraged to go green and make the switch to electric vehicles."
Monday's environment committee will also discuss plans to replace seven diesel pool cars with electric vehicles.