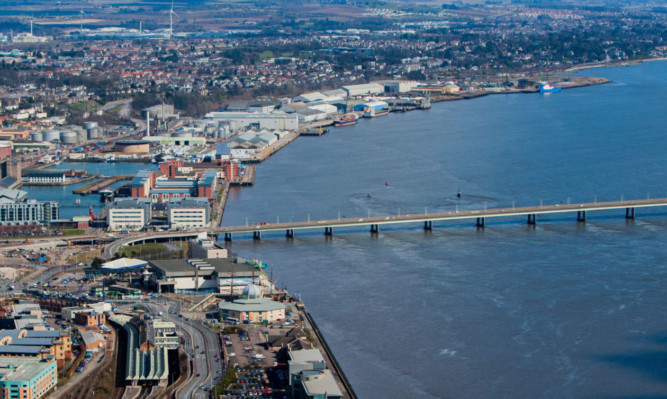 Proposals for flood protection measures along Dundee's coastline are set to be revealed as part of a major consultation.
Initial plans showing how flood waters could be held back at City Quay and between Discovery point and Dundee Airport will be on display at a series of open meetings.
Previously announced plans for Broughty Ferry beach dunes are also to be shown, and the public consultation period extended after residents complained.
Will Dawson, convener of Dundee City Council's city development committee, said: "We finished a coastal flood study in August 2013 and it recommended various protection measures along the full length of the city's coastline.
"Since then officers have been working to develop proposals which are now being brought forward for consultation with all interested parties.
"I would urge people who live and work at, or close to, any of the areas where flooding could happen to take part in this consultation and make their views known to help inform any protection scheme that is ultimately created."
A public consultation drop-in session and open day will take place today from 2 to 5pm at Discovery Point and tomorrow from 2 to 8pm at the Apex Hotel.
Council officers will be on hand to discuss the proposals. Written representations can be sent to the City Engineer, City Development Department, Dundee City Council, Dundee House, 50 North Lindsay Street, Dundee, DD1 1LS.
A similar exhibition is planned for Broughty Ferry.
Andrew Ballantine from Dundee City Council said: "The council will host a public event on the proposed project some time in the next few weeks.
"As part of this, the public consultation period will be extended to ensure adequate time for further comments to be made after the event and further information will be uploaded on to the planning portal, as requested."
All comments and suggestions will be collated and the proposed designs for the scheme updated before a planning application is submitted later in the year.