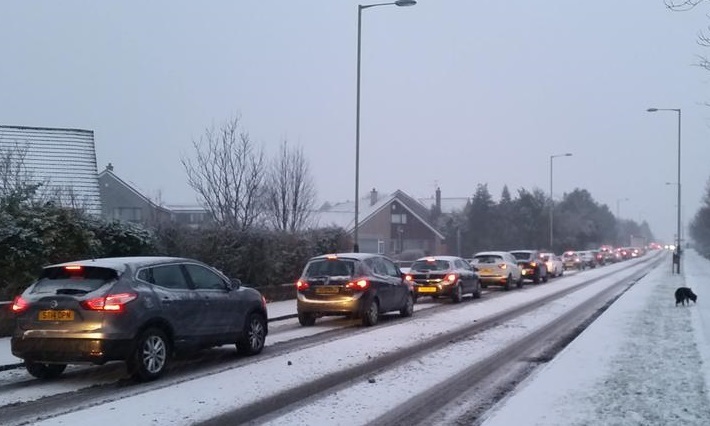 A combination of snow, ice and and roadworks has caused traffic chaos for Broughty Ferry commuters.
Drivers travelling through Claypotts junction and nearby routes faced huge tailbacks this morning.
Roadworks on lights at the junction have left diversions in place, while heavy snow and ice is causing additional delays.Follow all the weather news on our Morning BriefDelays of up to 40 minutes were reported by some drivers heading into Dundee this morning.
Conditions are also described as treacherous in Perth and Kinross.
Were you caught up in the traffic delays? Comment below or email online@thecourier.co.uk.