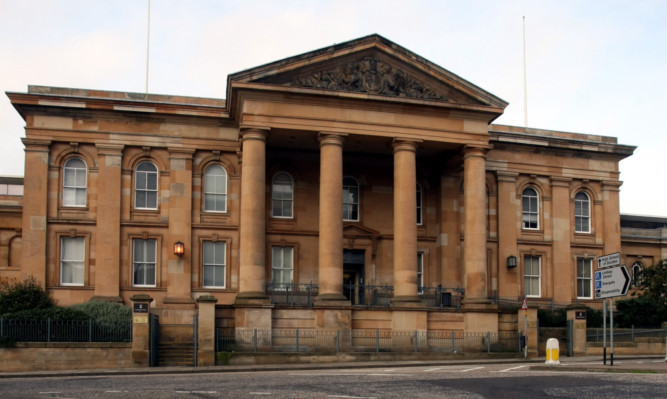 A former company director with a "fetish for spanking" was found with more than 250 indecent images of children aged from four upwards being spanked.
Police found 112 "live" indecent still images of children aged between five and 15 and 146 "live" indecent videos of children aged between four and 16 at the home of 78-year-old George Bonar, who had paid to download them from a Canadian website.
Bonar, of Albany Road, Broughty Ferry, appeared at Dundee Sheriff Court on Tuesday where he admitted that, on or between July 14 2012 and April 26 this year, at his home address or elsewhere unknown, he took or permitted to be taken or made indecent photographs or pseudo photographs of children.
He further admitted that on the same dates and places he possessed indecent photos or pseudo photographs of children.
Depute fiscal Eilidh Robertson told the court Bonar was a retired company director with no previous convictions.
She said police were given intelligence on December 21 last year, of an online purchase which was linked to the accused.
She said: "These films showed young pre-teen males and were assessed by law enforcement in Canada to be of an indecent nature."
Ms Robertson said at 9.25am on Monday April 28 this year, two detectives went to Bonar's home and asked to see his computer to see if there were any indecent images of children on it.
The accused consented to a search and told police that he had a fetish for spanking and that there would be images of children being spanked found on his computer.
The images found on his computer were of children of both sexes, the fiscal said, with 105 at level one (the least indecent) and seven at level five on the scale.
Police also found two deleted images at level one of boys aged 13-14 from the computer's hard drive.
In addition, of the 146 video images found from the computer's hard drive, five were at level one, three were level three and 138 were at level five on the scale, with a total running time of more than six hours and four minutes.
On a separate hard drive there were also seven videos at level five, with a running time of 37 minutes and 31 seconds.
Ms Robertson made a motion for forfeiture of the computer tower which was granted by Sheriff Alastair Brown.
Solicitor Kevin Hampton said while 145 of the video images were at the highest level on the scale, it was because there was an element of corporal punishment and harm was being experienced that it was classed as level five.
He said a cyber crime expert had confirmed to him that some level four images were much worse.
Sheriff Brown said with that number of level five videos he might have thought it would have made prison inevitable.
However, on the basis of Mr Hampton's explanation, which he asked the Crown to confirm by the sentencing date, and they "did not involve the infliction of any injury other than that which might be inflicted by an open hand or similar instrument", he would grant the accused bail.
The sheriff told Bonar he was now subject to the sex offenders register in the interim period and deferred sentence for social work and restriction of liberty order reports until December 23.