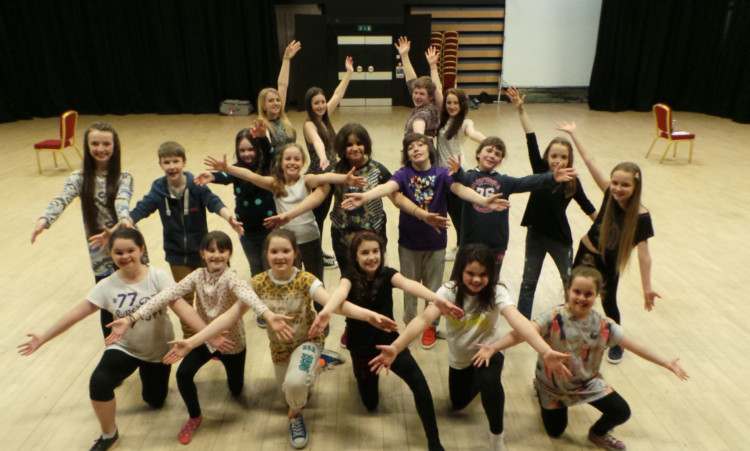 Young performers from Thomson-Leng Youth Musical Theatre (TLYMT) were at Dundee Rep's Bonar Hall on Saturday to rehearse for their debut in Broadway! a Musical Celebration.
The youngsters will take to the stage next month for the glitzy production alongside top class dancers from the vibrant show.
Broadway! A Musical Celebration is a must for any musical theatre fan, with West End singers and extravagant costumes to transport audiences to the bright lights of New York.
Thomson-Leng Youth Musical Theatre is a Dundee youth theatre group that exists to provide its members with the opportunity to express and develop their acting, singing and dance skills on stage and within the community.
Donna Bell from the group said: "TLYMT members are very excited about performing on Dundee Rep's iconic stage and they can't wait to perform alongside professionals from London's West End."
The show runs from April 2-5.