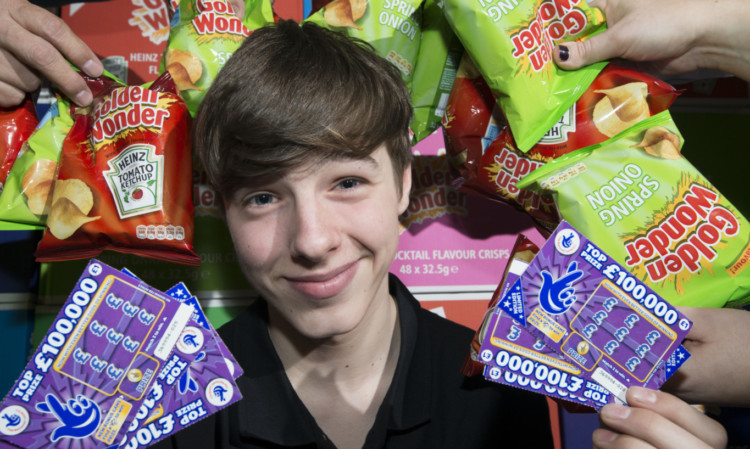 Dundee teenager Jack Tanbini has collected his cheque for £100,000 after his Lotto scratch card win.
The cash-and-carry apprentice at Batleys was making a delivery to Glens newsagent on Clepington Road last week when he tried to buy some crisps.
The grateful shop manager gave him his pound back, which Jack instead spent on a scratchcard. To his amazement, he scooped the £100,000 top prize.
"I bought a scratchcard on the spur of the moment," he said.
"When I saw I had matched three amounts I had to get the shopkeeper to double-check it and then my colleague who was with me too. Even when the machine confirmed I was a winner I still didn't believe it and was just in shock."
Jack said he played scratchcards occasionally but had not bought one for a while.
"This was just a one off," he said.
"I was told I'd have to phone Camelot, so I just went straight back to work.
"I mentioned it to a few people, then my boss overheard and took me into his office. They gave me a day off to get everything sorted but it still hasn't sunk in."
Jack lives in Lochee with his mother, four older brothers and younger brother and sister. Driving lessons and a car are now on the cards.
He added: "I'll give my mum some money and maybe go on holiday, but then I'm going to save the rest for the future."