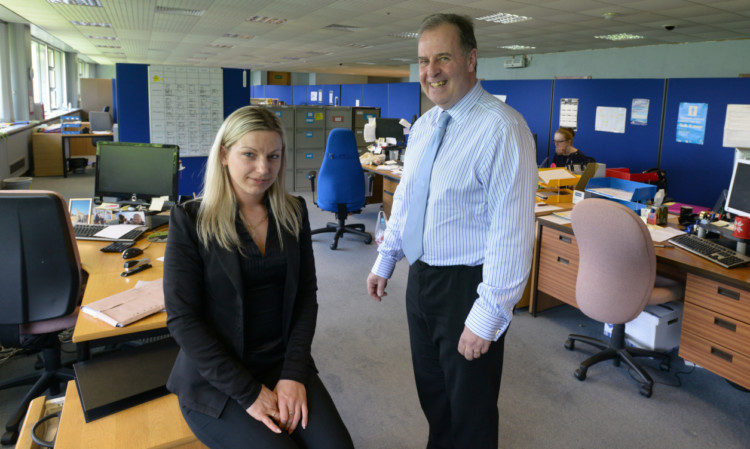 A long vacant call centre has been put to good use after local charities and worthy causes moved in.
Swan House, the former Aviva insurance office at Dundee Technology Park, has been given a new lease of life by becoming a bustling charity hub.
Lying empty since the company left in 2008, the building, which is owned by Aviva Investors, was offered free of charge as workspaces for charities, non-profit organisations and community groups.
Working on behalf of Aviva Investors, Centric Community Projects rented out the space in record time and with 20 organisations taking up residency the building is now full.
Some of the groups that have found a new home include Positive Steps, Solas, Mission International, Aspire, Dundee Heritage, Graham's Soup Kitchen, the YMCA and a start-up photographer.
Recycle Scotland, a group that recycles old furniture back into the community, has taken advantage of the networking opportunities the hub offers by working with the Men's Shed, a social group for older men.
There are also plans for the Royal Voluntary Service group on site to take over the running for the caf area, and Guide Dogs for the Blind may also be moving into a space.
The first group to move in, the Elim Church, has a conference area and plans to start running children's activities in the coming months.
Pastor Gareth Sherwood has been heavily involved in the transformation and said he is delighted to have the hub bustling with activity.
He said: "When people buy into a shared vision of what can be done everyone steps up. Our church has grown and I owe a lot of gratitude to Aviva for letting us take on this amazing building."
Cassie Robertson at Centric Community Projects said: "We have organisations using the space from storage and meetings all the way through to mini photography units and educational workshops.
"For some charities this has been a lifeline and has allowed them to save vast amounts of money which in the long term will aid their growth and development."
She said that following an article in The Courier in February, it soon became apparent there was a huge demand for the space from a number of struggling groups in Dundee.
She said: "As soon as word got out about this fantastic opportunity the phones did not stop ringing. There is always a lot of interest when we have free buildings but never like this.
"We have never seen a building fill up so quickly and cannot thank Gareth Sherwood enough for all of his hard work."