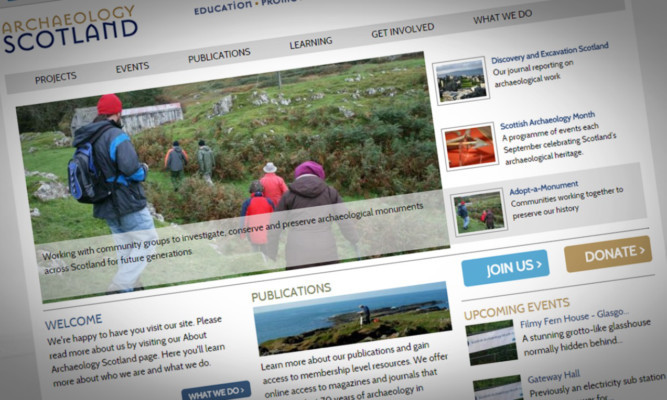 The fate of an ancient stone that went missing in Dundee is troubling archaeologists.
While not quite the Stone of Destiny, the 2,000-year-old Iron Age burnishing stone is an important part of Archaeology Scotland's teaching kit.
The stone went missing at the Dundee Flower and Food Festival on Saturday, September 6. It is around 7cm long the perfect size to have slipped into a child's pocket.
Archaeology Scotland believe the stone may have been picked up by one of the many children who were using the Iron Age Investigations Kit to learn about archaeology with the Living Lomonds Landscape Partnership at the Festival.
A spokeswoman said: "While most people would recognise the beautiful (reproduction) bronze armlet and the glass beads as pieces of jewellery; they might not immediately recognise that the stone has its own archaeological importance.
"Although not a valuable piece of jewellery itself it is likely that the burnishing stone was used to make jewellery, to smoothe and polish metal to make it shine.
"It may have been used on bronze, and even gold, to make jewellery for people living in Scotland 2,000 years ago."
Burnishing stones are beautifully smooth and cold to hold in a hand, and while it plays an important part in teaching children about the past, it has a very small monetary value.
The group is appealing to any parents who attended the festival with children to cast a quick eye over any collections of "treasures" and special things that may be in their children's bedrooms.
The spokeswoman added: "These stones cannot be bought in shops they are only found through digging up the earth during excavations.
"No-one but the archaeologist who found it and the people in Archaeology Scotland would know the importance of this burnishing stone.
"It is a good example of its kind, and plays a useful educational role in the Iron Age Kit in which it belongs, so Archaeology Scotland would like to have it back."
Anyone with any information is asked to contact the group on 0845 872 3333.