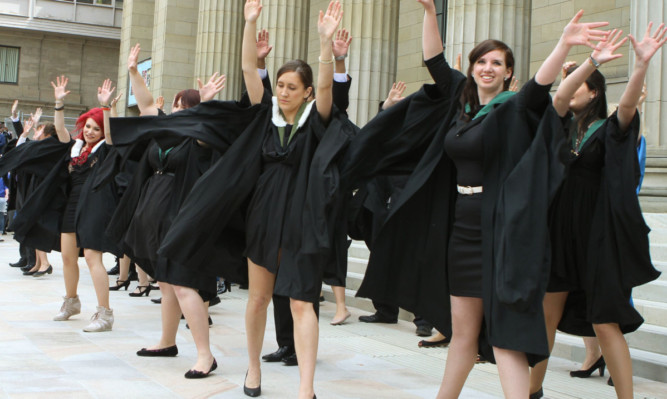 Dundee University students put on a show on the second day of the summer graduations by flash mobbing outside the Caird Hall.
The students burst into movement after Thursday's ceremony, where author Val McDermid was among the honorary graduates.
The graduations continue on Friday.
See full coverage and more photos in The Courier.
https://youtube.com/watch?v=5gdp5WYKqz0%3Frel%3D0