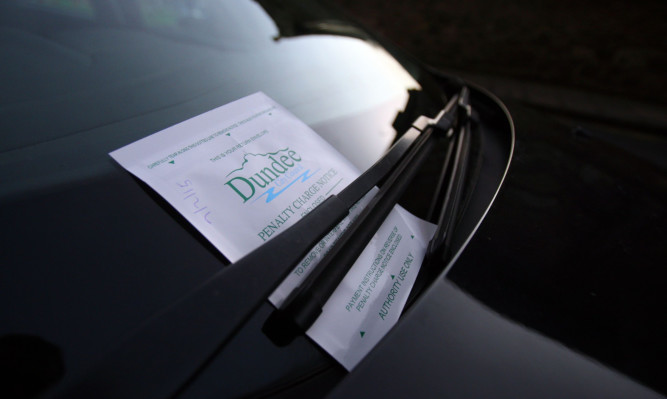 Nearly 2,000 parking fines were handed out on one Dundee street over the past three years.
Crichton Street was a hotspot for penalties, with 1,939 sanctions given to motorists between January 1 2012 and June 12 of this year.
The most common reason for the fines was a Pay and Display ticket not being shown, followed by an expired ticket.
After Crichton Street, Castle Street was the most likely place for motorists to be fined, followed by Hunter Street Car Park and Brook Street.
Using a loading or a disabled bay without a legitimate reason were the most common causes for penalties.
Callum Connor, 23, a travel agent who works on Crichton Street, said: "A lot of people park here because it's handy for going to the shops.
"I see some people parking in the loading bays, running into a shop and coming back out again shortly after to find a warden giving them a ticket."
Kevin Hurst, 48, lives in the city centre and said: "Fortunately I don't need to park in the city centre as I live here, but it doesn't surprise me that a couple of the streets here are hotspots for fines.
"People want to park as close as they can to the shops and sometimes they overstay."
Alex Anderson, 73, a retired fire-fighter from Inchture, believes the car parking charges in Dundee are excessive, which prompted drivers to break the rules.
A Dundee City Council spokesman said: "Parking restrictions are in place to help ensure free passage of traffic and safety for pedestrians and motorists. There are various variable stay car parks in the city centre, such as Gellatly Street, Greenmarket, Olympia and Shore Terrace."