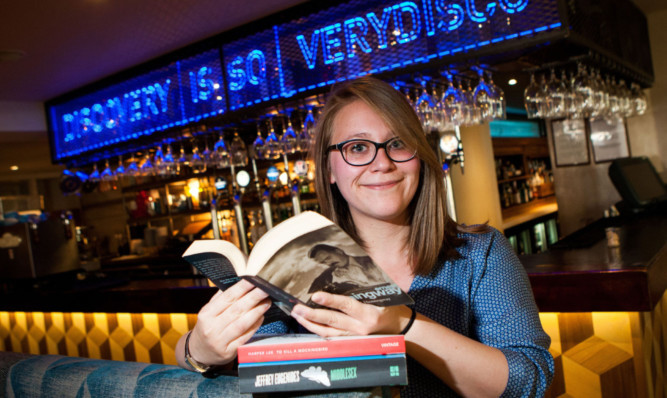 It is one of the world's oldest pastimes.
Enjoyed by billions throughout history, it has been a source of learning and entertainment for thousands of years. Now, an American-inspired bid to get people reading has been launched in Dundee.
The silent reading party aims to bring together a group of people to read a book of their choice for an hour without speaking to anyone else.
The idea behind the concept, Mariel Symeonidou, is to get people reading but also talking.
She said: "I found out about the silent reading party that goes on in New York and thought it would be a nice idea to bring to Dundee.
"The first hour is dedicated to reading silently. Once the hour is up people can stay and have a drink and chat to the other readers.
"As it's not a book club you don't have to talk about the book you brought with you. I suppose the aim of the event is for people to get out, meet others and have fun."
Mariel hopes the event, which is being held at South Tay Superstore on August 17 at 5.30pm, will be popular.
She added: "Dundee has a great literary community and there are a lot of interesting events going on in the area.
"A silent reading party is something new and potentially fun.
"It's not been done in Dundee before but hugely successful in other cities, so I am hoping that although the first event is experimental that it will provide a lot of interest and be the first of many more."
To find out more about the event visit the Facebook page Silent Reading Party Dundee.
All are welcome to attend.