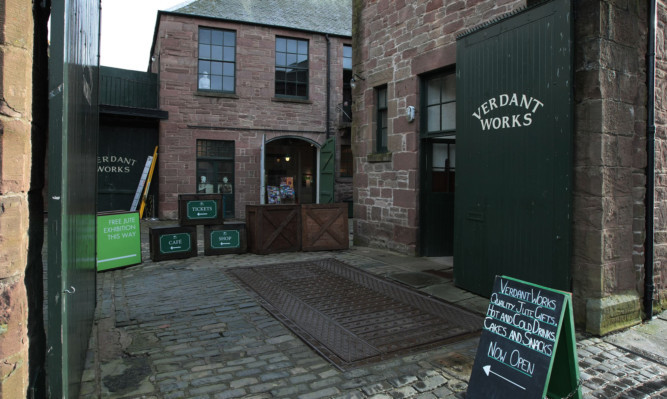 Dundee's famous Verdant Works had to close its doors temporarily today after a contractor working on a new development for the centre drilled through a power cable.
Visitors were escorted out of the building when power was cut at lunchtime.
The building was reopened shortly before 3pm after power was restored.
Gill Porter from the centre said: "A contractor working on our new High Mill development accidentally went through a power cable just outside our building.
"We temporarily lost power in part of the building and were advised to close our doors. We had to effectively evacuate.
"It was very unfortunate, but these things happen. We were able to open our doors again just before 3pm after workers carried out temporary repair works."
A spokesman for SSE confirmed they were considering the possibility that the incident was linked to 22 properties losing power in several nearby residential streets.
The spokesman said: "It is possible that the power cut was caused by third party damage.
"We are still investigating the cause of the power cut, but are confident that all properties should have power restored by 3.30pm."