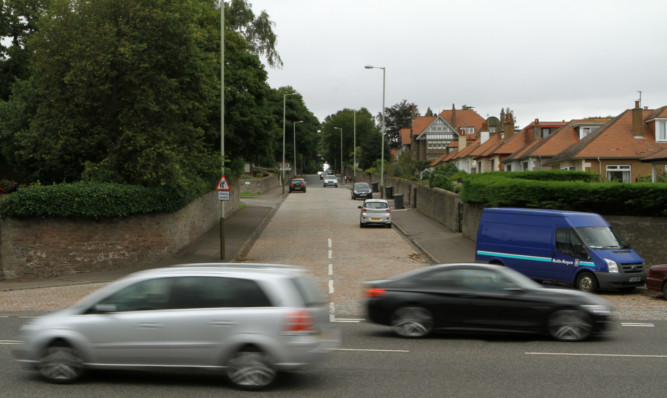 House prices in the West Ferry could be affected if people believe it is no longer part of Broughty Ferry, it has been claimed.
Two major Dundee estate agents have cautioned that location is a key factor in maintaining demand for homes, and that could slip if people believe the property is no longer part of an affluent area.
Their comments came after more than 300 angry West Ferry residents attacked councillors over plans that would result in their area joining the city's East End ward.
Councillor Derek Scott said that while he understood residents were concerned about their house prices, the boundary commission behind the proposed changes had insisted it was not their experience that ward boundaries affected property values.
The proposals, which will not affect postcodes or addresses, have been hugely controversial among homeowners, who fear their community will be ripped apart by the change.
Lindsay Darroch, a partner at Blackadders in Dundee, said there was significant stock placed in a Broughty Ferry address.
He said: "There is certainly a premium to be added by properties being viewed as being in Broughty Ferry.
"Some properties on what I would consider the periphery of the area have pushed the Broughty Ferry detail to max out the price.
"I suppose that there could be a chance that the opposite would happen if people felt the home wasn't in the Ferry.
"Given the location it might curtail interest a little, but it might not have too great an impact on the price."
George Solley, director of property sales at Thorntons, agreed that a property in the West Ferry was highly desirable.
"Of course, people look for an address," he said. "A quality address is an important factor, there is kudos in it.
"We experienced a similar thing with changes along the Monifieth and Broughty Ferry boundary.
"You see people sometimes downsize to move within a specific boundary."
He added: "This is particularly the case with school catchment areas.
"We see evidence of people moving home because of concerns about schooling within Broughty Ferry.
"Of course, a home in a catchment area doesn't actually guarantee your children will get to go to that school, but it is certainly a significant factor."
However, Mr Scott, who has been vocal in his opposition to the boundary changes, said West Ferry residents should not panic.
"The sense of belonging to Broughty Ferry is the defining issue," he said.