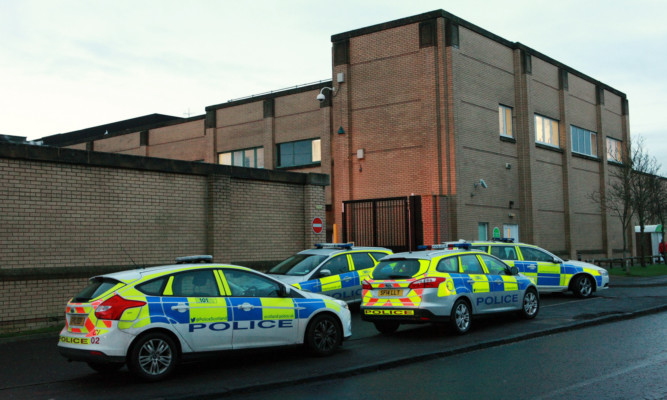 A man is suing Asda for more than £5,000 after he was crushed by a lorry at one of its Dundee stores.
David Scott, 69, was working at the Milton of Craigie superstore in Mid Craigie on the morning of November 25 when he became trapped.
The Menzieshill man was undertaking his usual duties at the side of the shop accessed via Longtown Road when he claims he was struck by a colleague reversing the delivery lorry.
The drama unfolded after it appears a worker began reversing the lorry into a position where it could be accessed by a scissor lift, which is used for lifting cages of stock from the vehicle and into the warehouse.
Mr Scott is understood to have been standing next to the back of the vehicle at the time, but went directly behind just before he was struck.
He was required to remove a security tag from the back of the lorry as part of his checking and unloading duties, which meant he needed to stand at the rear of the vehicle.
It is claimed that the worker in the lorry then reversed into Mr Scott, causing him to suffer crush injuries.
Police confirmed at the time he had been pinned to a metal frame, while ambulance units also attended the scene at the time of the incident, which took place last year.
Mr Scott's left pelvis was the part of his body most affected, and he was left with bruising.
He claims he was left in considerable pain and it is believed he still suffers from the effects of the incident.
Although he did not require surgery, the warehouseman spent a month-and-a-half off work to recover before returning on a phased basis.
Following his recovery, Mr Scott has now lodged legal action against Asda.
His case called for the first time at the Court of Session in Edinburgh last month.
It is thought he is seeking a settlement of about £5,000.
His solicitors are pursuing the claim on the grounds that his employers failed to take reasonable care for his safety while at work.
Both Asda and Mr Scott declined to comment when approached.