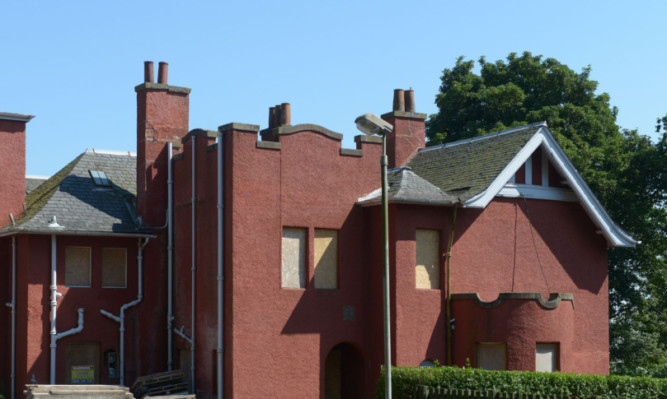 A "playground for vandals" in Broughty Ferry is to be demolished to make way for modern family homes.
The imposing Redholme building on Dundee and Angus College's Gardyne campus has been deteriorating for the past decade.
Houses, flats and a large, 50-bed nursing home could all have taken shape, only for each proposal to fail.
Now, with the former student accommodation deemed "beyond economic repair", councillors have unanimously backed a scheme they believe will bring "welcome new homes" to the area.
They took the decision despite concerns from some residents who believe the homes to be built by Gardyne Developments are poorly designed and will adversely affect the area.
Objectors even suggested that Redholme had been encouraged to deteriorate to support the case for its demolition.
At a meeting of the council's development management committee, neighbour Gerard Borland suggested that it had been deliberately neglected "possibly for financial gain."
That claim was strongly rejected by architect Fraser Middleton, who said the creation of seven family homes was the best outcome for the site and for existing homeowners.
He also denied that seven homes, parking and a new access road represented "over-development" of the site, which sits within gardens and a small woodland.
"Permission was granted for a 50-bed nursing home back in 2009 and if that was acceptable then surely our plan for just seven homes will have considerably less impact upon the environment and surrounding properties."