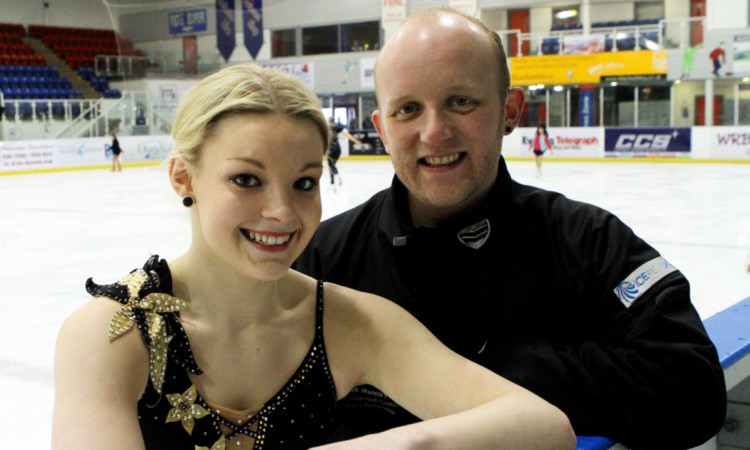 A Dundee figure skater is polishing off her routines as she prepares to represent Great Britain in Slovenia next month.
Michelle Callison will perform to the music from Burlesque and Gladiator for her country at Lake Bled in only her second senior contest at this level.
"I was in Milan last September which was quite scary," said Michelle, who is part of the part of the Senior British International Development Squad and Dundee Ice skating.
"I feel like I've improved lots since then. I'm really looking forward to Slovenia. I went last year as a junior when I finished eighth I'm hoping to be better this time."
Michelle has been skating since she was 12 when a friend from primary school brought her along to Dundee Ice Arena.
"I started going on a Saturday morning and started private lessons," she said.
"As I progressed, I moved to my current coach, David Mumby.
"I started in normal club competitions and then I began competing as a senior and working my way up through the various levels from 1 to 10. I'm 10 now, which is senior."
When Michelle first set out she was participating in competitions in Dundee and Aberdeen before travelling around the country for contests. Then aged 18 she was selected for Great Britain in the Junior Internationals.
To compete at this level Michelle has to train eight times a week on the ice.
She also does off-ice training all while studying for a degree in sports bio-medicine at Dundee University where she has a scholarship.
Michelle is revising for class exams before she heads to Slovenia on April 1 and hopes to study medicine after she graduates from her current course.
"I find it really difficult sometimes," she said. "Not that many skaters go to university too but I've always wanted to.
"My sister and parents are so supportive though and my coach is really, really good, so understanding."
Michelle will be in Slovenia from April 1-7.