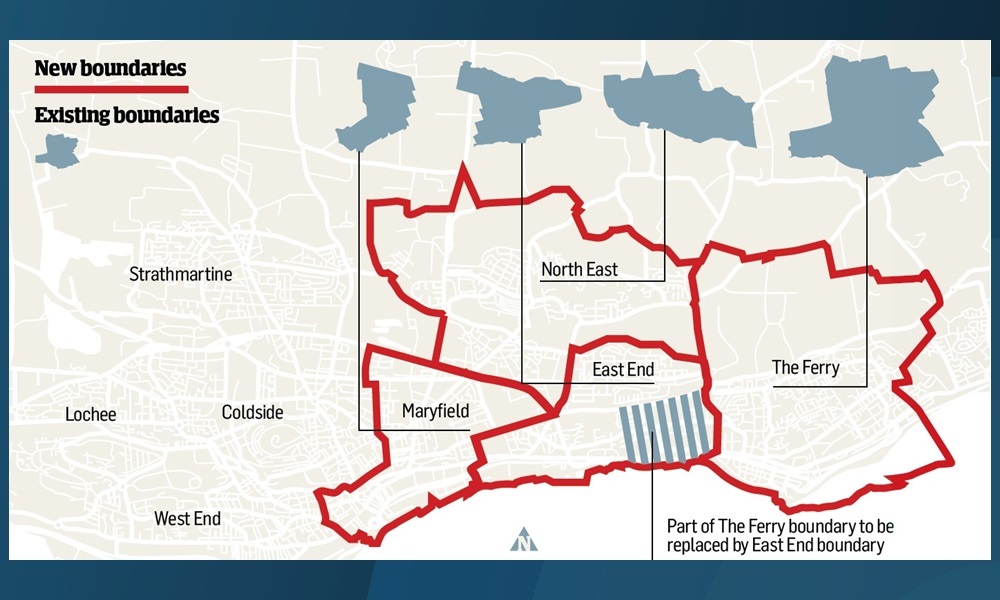 The sheer volume of objection letters to proposed boundary changes in Broughty Ferry has left officials struggling to cope.
Brian Cunningham said the Scottish Government's boundary commission had been so inundated with objections that it cannot keep up.
The West Ferry Residents Action Group (WFRAG) has been formed in a bid to stop boundary changes that would see their area join the city's East End ward.
The Courier recently revealed that the controversial proposals have made the Broughty Ferry boundary changes the most contentious in Scotland.
Now, Mr Cunningham, a spokesman for WFRAG, told The Courier: "The boundary commission appear to be struggling to keep up with their acknowledgement letters. Feedback has been pretty consistent, with residents affirming their strong objection to this proposed change."
Mr Cunningham warned the Local Government Boundary Commission for Scotland that it must be ready for a fight if it wants to break up the ward.
The issue first emerged in May when councillors voted to cleave West Ferry from Broughty Ferry and merge it with the East End in a bid to improve parity among the city's wards.
"It can only be hoped that the boundary commission abides by its own terms and seeks 'not to break local ties' with its proposed boundary changes," Mr Cunningham said.
"We are ready with counter proposals that would preserve local ties and remove the negative disparities which still remain in the current proposals."
Organisers are expecting a packed public meeting on Tuesday to discuss the proposed changes.
The regular meeting of Broughty Ferry Community Council has been given over entirely to the discussion of the boundary change.
The secretary of the Local Government Boundary Commission for Scotland, Isabel Drummond-Murray, said the response from Broughty Ferry residents had been greater than that from any other part of the country.
She said there was "a bit of a backlog" in responding to submissions, such has been the volume of letters, though she added that illegible handwriting and lack of addresses was also an issue.
Mrs Drummond-Murray said: "We want people to be involved in this process and clearly we are getting the message from Broughty Ferry that there is a strength of feeling about these proposals.
"Of course, the process is not just about quantity of submissions, as we also need people to make alternative suggestions and to understand the process they are becoming involved in."
She added that all views would be carefully considered by the commission before any decision is taken.