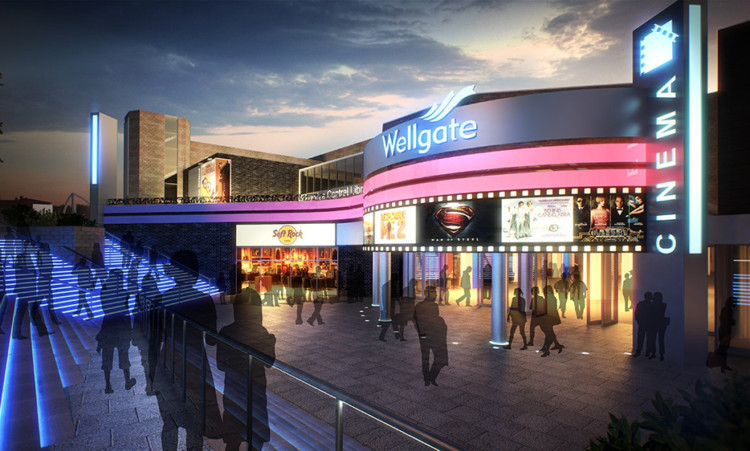 The operator of Dundee Wellgate's new cinema has promised it will be "a real hub for the city".
Light Cinemas has been announced as the operator of the new 65,000 square-foot leisure complex at the Wellgate Centre, revealed in The Courier last July.
The company has agreed a new long-term lease on the 900-seat, eight-screen cinema which will sit alongside a range of family restaurants, cafes and leisure outlets.
Light Cinemas is an independent digital cinema operator that aims to offer a new approach to going to the movies.
Phil Dove, general manager of Light Cinemas, said: "Our offer will appeal greatly to Dundonians. We believe in creating social venues for the community, which is why we differ from conventional cinemas.
"We will work with our partners, Orchard Street, and the people of Dundee to support the regeneration of the Wellgate Centre and to make this a real hub for the city."
The scheme is designed to complement the existing Wellgate shops and public library.
Will Dawson, convener of city development, welcomed the announcement, calling the establishment of a new city centre cinema "something of a coup".
"The development of the Wellgate seems to have been coming about for a while," he said. "I think the cinema is something people have looked for for a number of years.
"The cinemas we've got are either in the west or the east of the city. To have something that's centrally accessible on the bus corridor may be something of a coup."
Mr Dawson said the new development would also boost the prospects of the businesses in the existing Wellgate.
He said: "It will be good for the Wellgate to increase footfall too. It's probably the way the Wellgate needs to go."
He added the new cinema complex would bolster Dundee's cultural appeal.
Under the Wellgate regeneration plans part of the property will be converted into an eight-screen cinema while the front of the centre facing Murraygate will be transformed by the addition of a glazed three-storey entrance lobby with lifts and escalators.
Phillip Rodger, partner at Orchard Street Investment Management LLP the property investment manager said: "We are delighted that The Light Cinemas has chosen to establish itself as the first anchor tenant of Wellgate Leisure, marking a significant step forward in our plan to develop a brand new leisure destination for Dundee.
"Our plans to regenerate the centre are progressing well and we expect to announce further lettings soon."