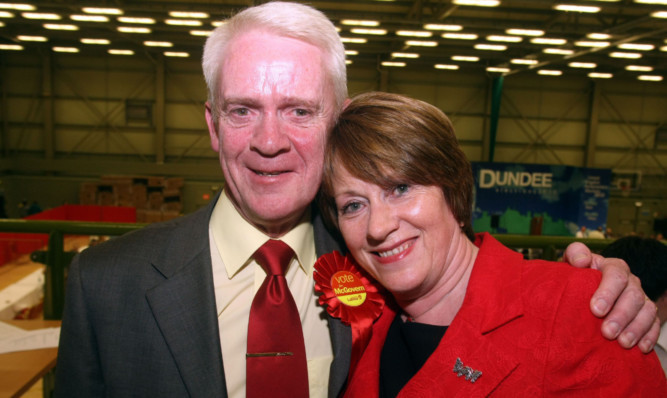 Jim McGovern has sensationally withdrawn his bid to be re-elected as Dundee West MP, The Courier can reveal.
With less than a week to go until all candidates have to be declared, the Labour politician who has served the constituency for 10 years cited ill health as the reason for his decision to withdraw his selection.
Mr McGovern said health concerns that emerged at the end of last year resulted in a medical recommendation urging him not to stand next month.
He added: "Given my family's concerns I have decided that I should accept those recommendations and therefore withdraw my nomination as Scottish Labour'scandidate for Dundee West.
"It has been an absolute pleasure andprivilege to serve the people of Dundee West for the past 10 years. In my younger days as a glazier I could never have foreseen my reaching such a position.
"Many times over those 10 years as I was walking to the Palace of Westminster I have had to pinch myself and ask 'How did I end up working here?'
"I am proud to have helped lead thecampaign to expose blacklisting, oppose the privatisation of the Royal Mail and fighting to end zero hours contracts."
Speculation is mounting as to who could replace Mr McGovern as the party'scandidate, with the closing date fornominations April 9.
Campaigner and former Labour special adviser Michael Marra, councillors Kevin Keenan and Richard McCready, andprominent trade union activist George McIrvine are seen as potential contenders.Career timeline 1997 Becomes full-time organiser for GMB trade union 2005 Elected as Dundee West MP with a majority of 5,379 2007 Appointed as parliamentary private secretary to Business Minister Pat McFadden 2008 Quits his Government role over plans to part-privatise Royal Mail 2010 Returned as Dundee West MP with increased majority of 7,278, despite controversy over his expenses 2013 Loses appeal over £23.90 train ticket expenses claim, with reports suggesting case cost taxpayer £27,000 2015 Withdraws bid to be re-elected for Labour, citing ill health