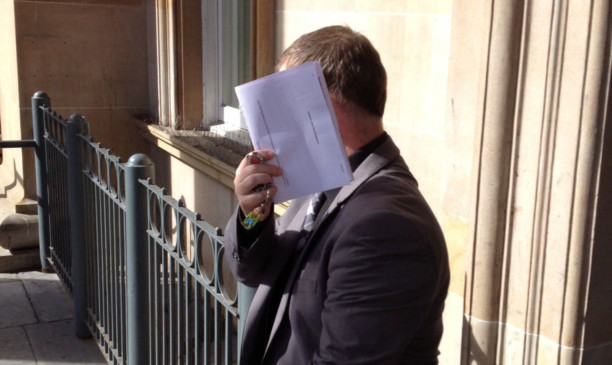 A Celtic fan has been convicted by a Dundee sheriff of singing a sectarian song at Tannadice Park less than six months after a fellow sheriff cleared another supporter of an identical charge.
Gary Moore was told that he had engaged in "sectarian and offensive conduct" by singing the Roll of Honour during Dundee United's SPL clash with Celtic last November.
The song was at the centre of a separate case in April, where a sheriff branded the Scottish Government's anti-sectarianism legislation "mince" before finding another Celtic fan not guilty of the same charge at Dens Park (see sidebar).
Moore, of Tanfield Street, Glasgow, was yesterday banned from every football ground in the UK for three years and fined £600 by Sheriff Alastair Brown after being found guilty after trial at Dundee Sheriff Court.
Moore was convicted of singing a song in support of banned terrorist organisations which would be likely to incite public disorder.
The trial heard that the 37-year-old married chartered accountant was captured on camera by police singing 20 to 30 seconds of the song in the west stand along with other Celtic supporters.
The incident was reported to the match commander who instructed officers to speak to Moore following the game, where they told him he was likely to later be charged.
Ryan Sloan, defending, said: "My submission is a reasonable person would not be offended by this song. There are songs glorifying acts of terror but this song is not one of them."
Prosecutor Vicki Bell said: "It glorifies the lives of people associated with terrorism. The song has nothing to do with football, the purpose is to provoke others."
Finding Moore guilty, Sheriff Alastair Brown told him: "I am satisfied that singing this song in the context of a football match is a condition which breaches the terms of this legislation".
He rejected Mr Sloan's suggestion that singing the song was a freedom of expression adding: "That is not a licence to engage in sectarian and offensive conduct."
Mr Sloan told the Courier outside the court that his client was "extremely disappointed" at the conviction and length of the banning order and would be considering an appeal.
Speaking following the hearing Ms Bell, who is football liaison prosecutor for the North of Scotland, said: "Attending football matches should be about enjoying the match itself and not be used as a platform to show support for proscribed terrorist organisations."