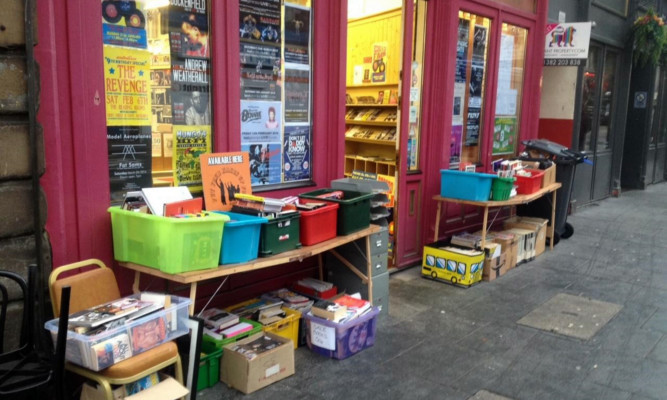 Dundee's legendary music shop Groucho's is going one better than having a January sale by offering shoppers free stock.
Books, magazines and shoes are among the items being given away outside the store on the Nethergate after a major clearout.
Owner Alastair 'Breeks' Brodie wrote on Facebook: "After a big clearout yesterday there's a couple of tables of FREE STUFF outside Groucho's today.
"Lots of books, Record Collector magazines, comfy chairs, shoes etc. Come along and help yourself."