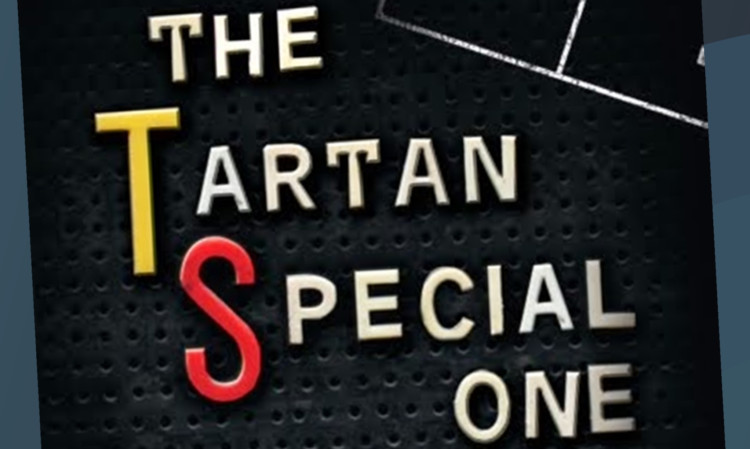 It began as a cult website with a surreal take on the career of one of Scottish football's bright young things.
Now Dundee author Barry Phillips has scored a Christmas smash after turning his tale of bizarre goings-on at Dens Park into a novel.
The Tartan Special One was published last month by independent Dundee publisher Teckle Books.
The original print run of 1,000 copies sold out so quickly a second printing had to be rushed into the shops for Christmas.
Barry said: "I'm absolutely thrilled to see the book selling so well."
The Tartan Special One's origins lie in an offbeat website created by Barry called The Real Leigh Griffiths Blog, an outlandish and off-the-wall fictional account of the striker's time at Dundee FC.
The spoof website was a hit with fans and Barry was eventually approached by Grant Hill with a view to turning it into a book.
Copies of the book have now been sold across the world and Scottish author Christopher Brookmyre has called it the funniest book of the year.
The Tartan Special One is available in Waterstones, Grouchos, Sandy's Newsagent on Camperdown Road and online at www.tecklebooks.co.uk